Summer has been some sort of come-back for me.  I've been gone for a while.  Like the kind of gone that happens after something rips your heart out…only you have to keep going gone.  I had the pleasure of chatting with a dear friend the other night…and she didn't even know that what she was saying was breathing truth and wisdom right back into my soul.  She said that when we experience a trauma…and then we experience that same trauma over and over again…one after the other…we become numb.  We become successful at building a wall up around our hearts and we in turn become successful at controlling our hurt.  I had become an expert at this.  I have never had a wall before.  I was always the caller out of walls.  But there I was…the foster mother of a 2 year old little boy that I had adored for a year…having to turn him over to his great aunt.  And I wondered….
….why doesn't this hurt more?
And that's when I realized.  Something wasn't right.
I noticed that sneaky wall.  I started seeing bricks that I had neatly stacked…one by one…guarding the thing that had been hurt so bad.  I didn't even know I had been laying them.  That's how sneaky those things are!  I was going through all the motions…all the while…laying bricks.
So I decided.
I have to stop laying bricks.  And start living life again.
Because let's face it.  Bricks are heavy.  And not that fun.  And if there is one thing I know…it's that I was created for fun.  Always have been.  Always will be.  And it was time to have fun again.
So I got out of bed…the place that had become my only real comfort…and made myself celebrate.  If I can celebrate who is here…maybe I can let go of who is not.
And the last day of school seemed about as good-a-time as any.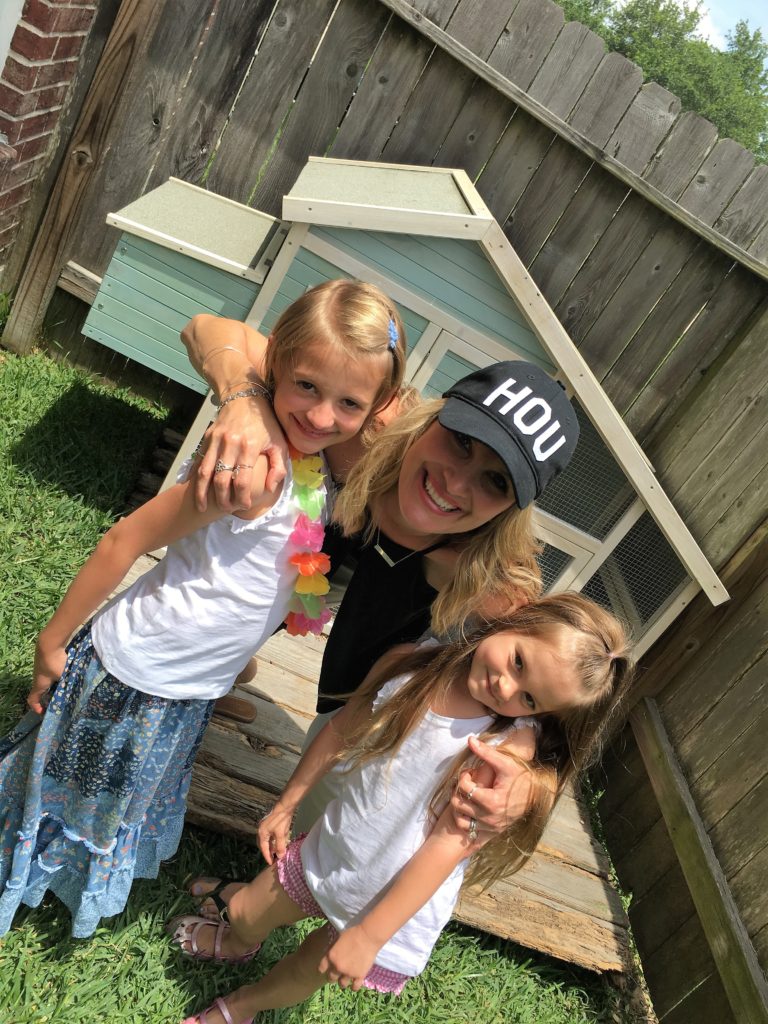 I had a Pre-school graduate, after all!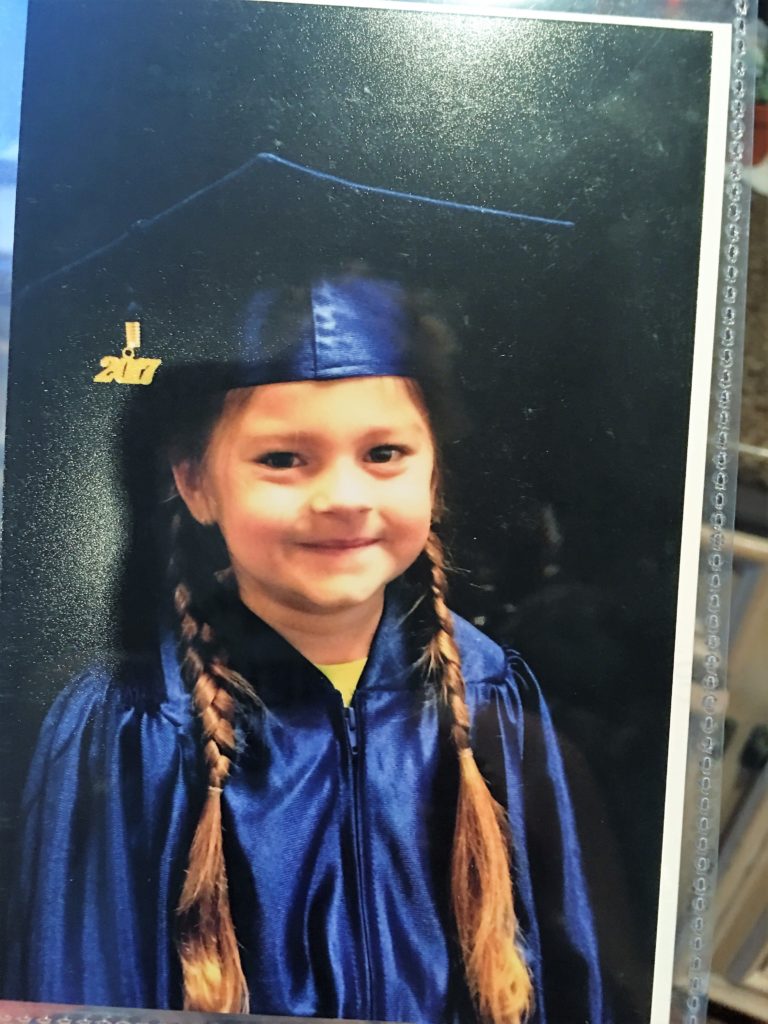 And a luau to attend!  And who doesn't love a good luau, anyway?  Plus…I got to tattoo my girl.  And may I just add…her choice of placement made me proud.  She tells me she's just like me.  And if that's not a reason to quit layin' bricks…I don't know what is.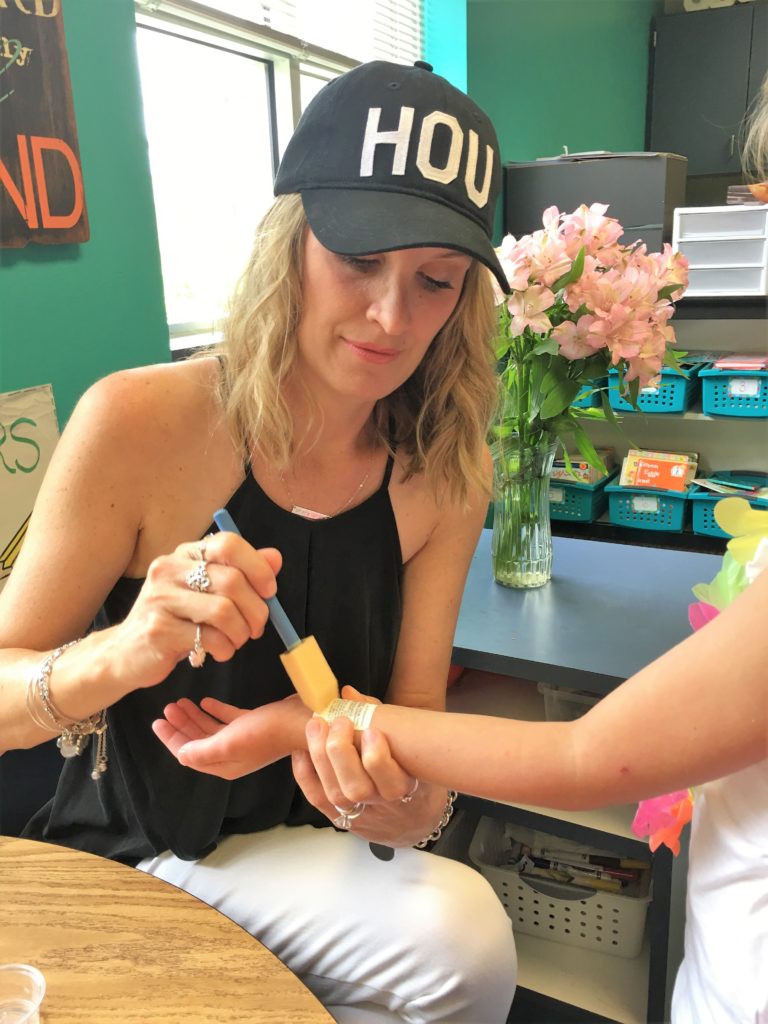 Our favorite cheerleader had her very first pep-rally on the last day of school.  I mean…come on.  I have my own cheerleader!  Everyone should have one.  Trust me.  Some how…some way…find yourself a cheerleader.  They really help with the walls.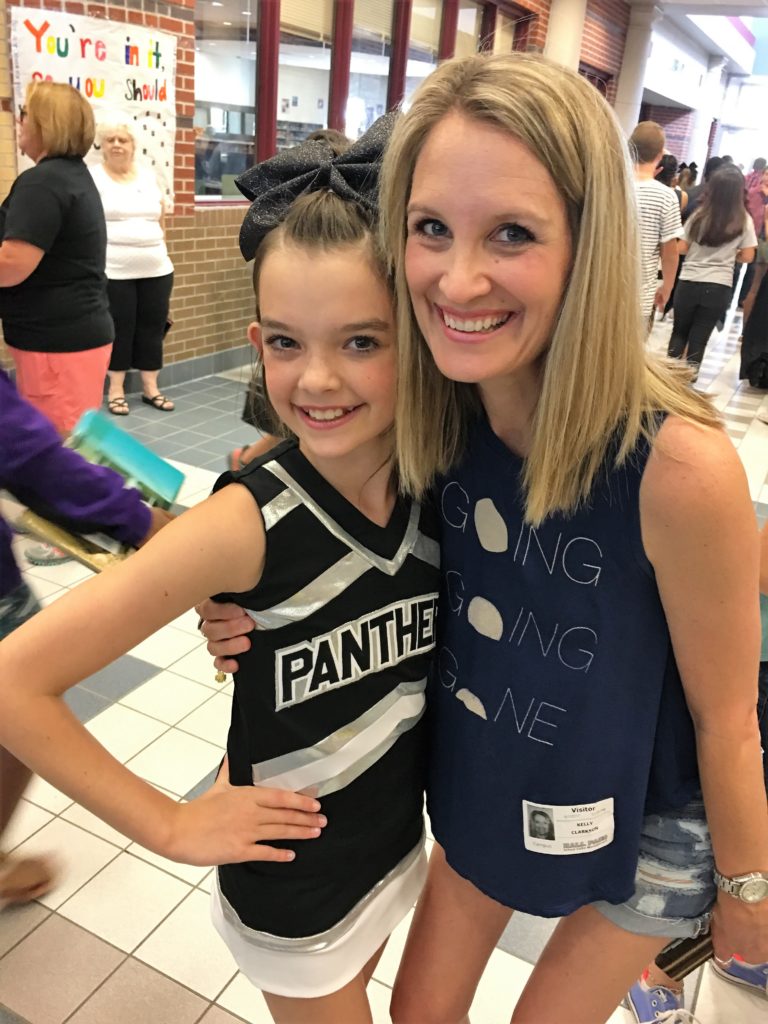 I have been making a Summer bucket list for years.  As luck would have it…a blogger that I follow upped the display ante and I followed her lead.  Hand drawn clip art makes everything better.  Plus it's cuter hanging in the kitchen.
So…the first day of Summer…we all slept in.  And when we woke up…I hit the store for poster board and new sharpie markers.  If you are gonna go down…go down with new sharpie markers.  I'm just sayin.
I gathered all the kids…and we listed everything we wanted to do this Summer.  There were no rules. There were no limits.
And this thing has become my play book.
Every day is intentional.
And every day is purposeful.
And every day is meaningful and magical and is a blank canvas that ends filled with memories and a check mark.
And I'll be John Brown when I tell you there is healing in it.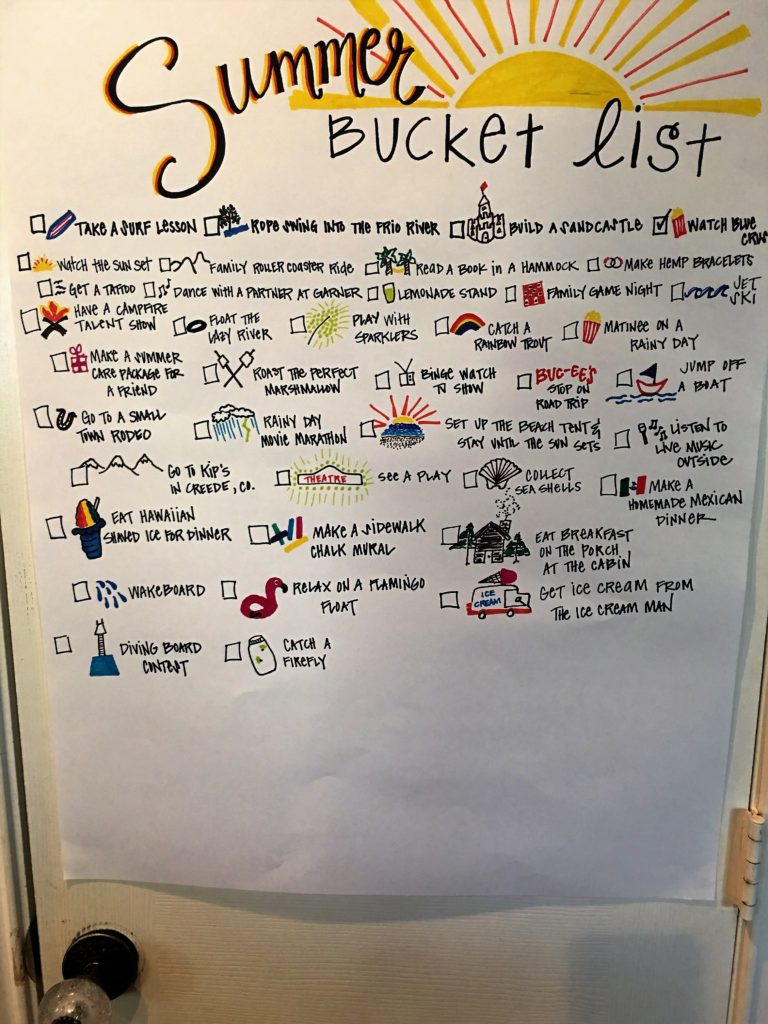 My kids have rallied around me.  This list means something to them too.  It means more than just a fun to-do list.  They have learned the art of cutting out what isn't important.  They have learned how to be intentional about finding joy.  They have learned how to turn heart break into a satisfying check mark.  Because the sun always sets.  Every day.  The sun rises for us…and sets for us.  And when you are busy stacking bricks…you miss it.
So…the funny thing about this picture is that I had asked Aiden and her friend (who is about as whimsical and distracted as she is) to move the tent so we could better see the sun start to set over the bay.  They did.  But they spotted a water slide and that thing needed to be ridden right. that. second.  When I arrived with the rest of our stuff…I saw it out in the bay…like some sort of floating, portable cabana.  At the same moment I saw it…I heard Carly yell from the top of the water slide, "AIDEN!!!!  THE TENT IS IN THE WATER!!!"  It's a good thing those two are the athletes they are…because I've never seen two girls get from the top of a water slide to the water's edge as quick as they did.  They swam out and got it.  And we had a bucket list view.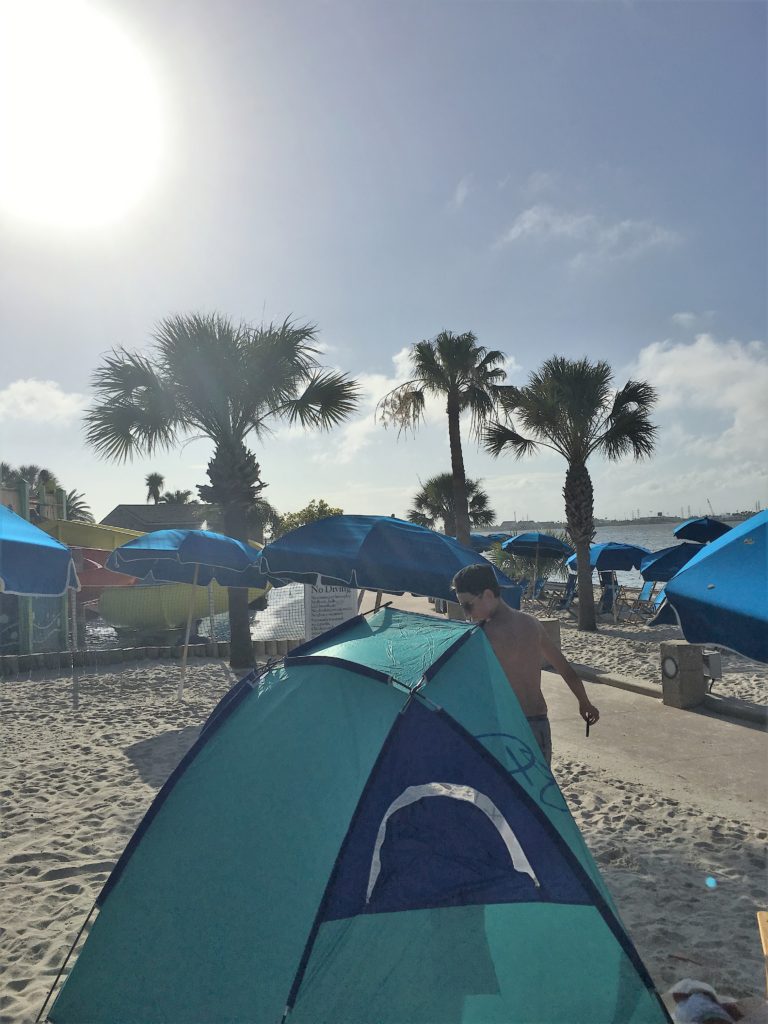 The big girls picked a flower to put in their hair.  So obviously…Elsie Mae wanted one to.  Only in true Elsie Mae fashion…instead of picking a single flower…she picked the whole bush.
And we almost got to the car before I heard Colton say, "Elsie?  Why are you carrying a bush?"
Go big or go home.  That's that girl's motto.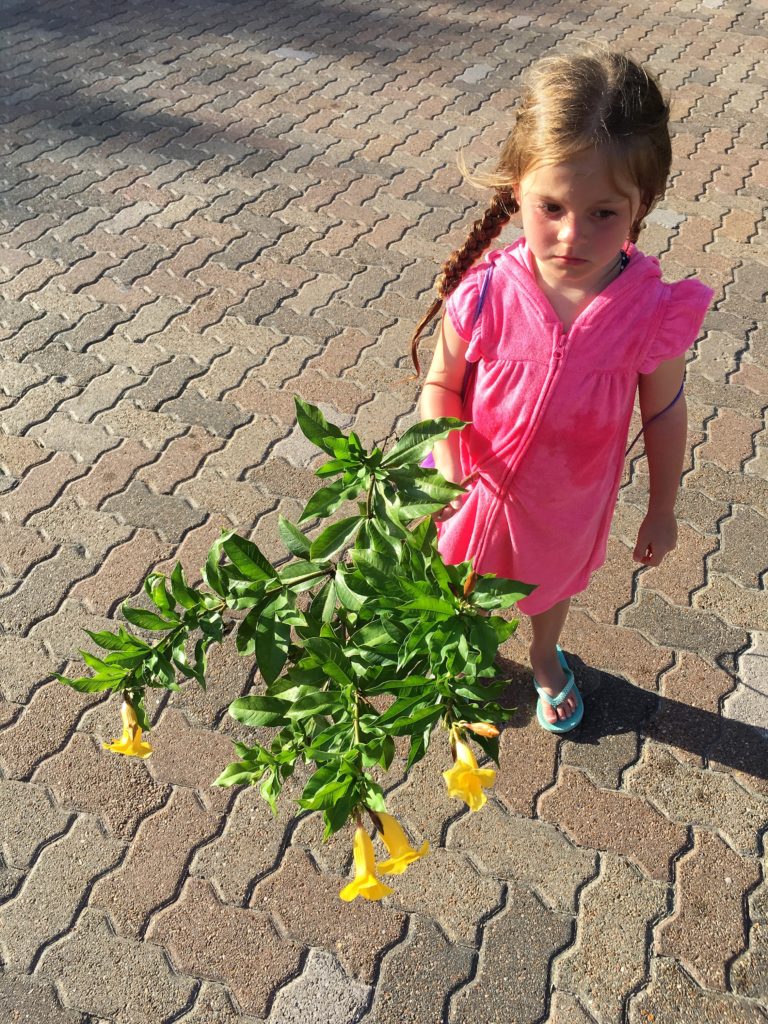 This morning…I dropped the kids off at Bible School and went to have breakfast with Honey.  We watched a squirrel do acrobats to get the bird seed from her bird feeders.
But really…I liked watching her better.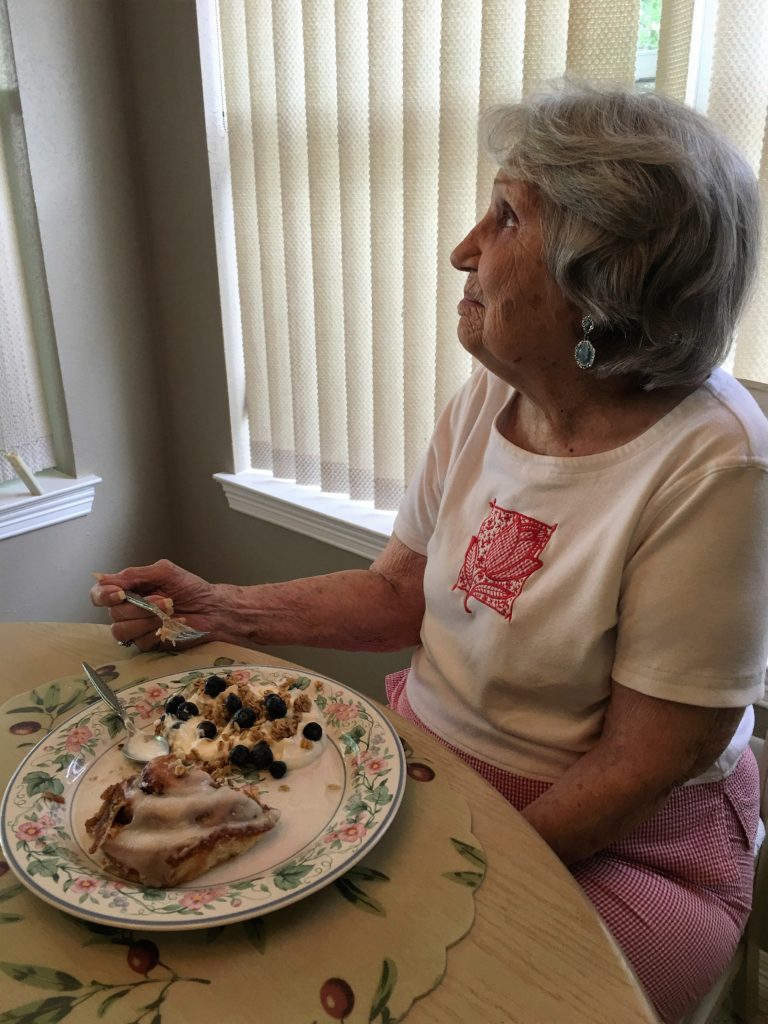 Tonight…I went out to feed the chickens and one had died.  I'm so thankful that Annslee wasn't with me.  We had bought the wrong food off of Amazon…and I didn't figure it out in time.  He wouldn't eat it.  Or she.  It was Dabo Swinney.  I considered chick CPR for half a second.  But the Salmonella paranoia got the best of me and I told myself there was nothing I could do.  Anyways…long story short…Annslee cried and cried.  And I held that girl and cried with her.  And then we decided that if we were gonna be cowgirls…we had to toughen up.  Animals dying are gonna be a part of it.  So…we remember all the things we loved about Dabo…and I tell her it was my fault and that I was sorry…and she tells me it wasn't my fault…none of it…and we dry our tears and learn from it.  We talk about how my great grandma Kelly had to go out and catch a chicken and ring it's neck…de-feather it…and then eat it for supper. At least we don't have to do that,  we decided!  And then we go to the store and get pedialite for the other two chickens…just in case.  I would have offered them a shot of whiskey…after losing their friend and all.  But apparently…that wasn't going to help them any.
So…tonight I go to bed a little lighter.  Some more bricks came down today.  And all the intentional heaving of bricks is making me stronger.  I'm excited for what check marks will be added to our list tomorrow.  I have a good feeling about it.