It's 3:15 in the morning.  And I'm clearly not asleep.  All I can do…is look at the bright side.  I'm sitting in the middle of my house and it's so quiet…that I could hear a pin drop.  And that never happens.  In fact…even the sound of the keyboard click, click, clicking away seems loud.
That brings me to a thought I had last night.  I snapped this picture to go along with the thought…because it just seemed like the right thing to do.
As most of us know…I have not been shy about my adoration for Harper Lee's To Kill A Mockingbird.  So you can imagine my delight in the news that she had written and was releasing a sequel titled Go Set A Watchman…telling the story of Jean Louise Finch, "Scout"- returning home as an adult to see her father, Atticus.  From what I've read…Lee wrote this book before she wrote To Kill A Mockingbird…however she was encouraged to write and release the story of Scout & her brother, Jem as children first.  To think that this novel has been sitting patiently for so many years brings an anticipation for me unlike any other book I've read.  So…when Chad presented this book to me on it's release date the other day…I instantly began having visions of sitting for long periods of time…being completely transported to another place and time.  I have longed to be reunited with Atticus…finding out how he's been…like an old friend whom I haven't seen in a while.  And I also have struggled to start it.  Because this is a story that can not be read in the waiting area of the gymnastics studio, or in the car in the movie theater parking lot while waiting to pick up a teenager from a non-date-group-outing.  It can't be read in the bathtub or at the pool where other works of fiction have been read…because these pages deserve more that wet fingerprints and water splashes.
This is a novel that deserves a soft chair…and a quiet room with a single lamp lighting the pages for me.  It deserves to be paired with nothing more than a hot tea, maybe…because even a single glass of red wine could dim my senses just enough to miss something beautiful.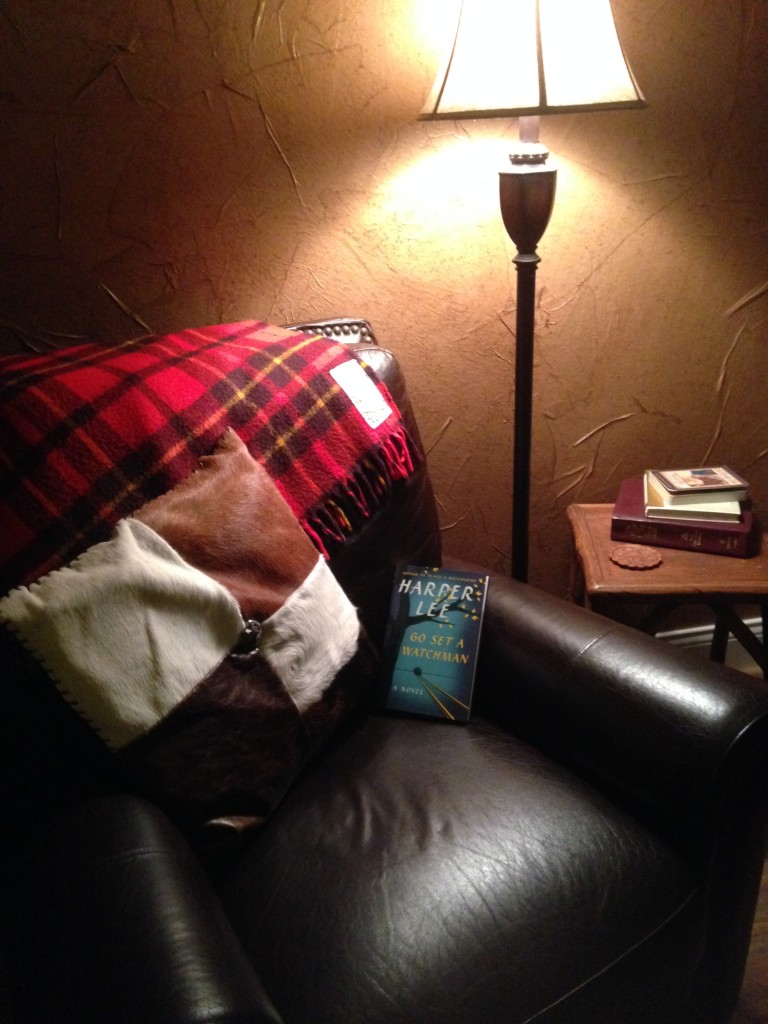 So I wait.  I wait until my mind is quiet and my heart is ready.  First step…get this blog written and these pictures logged.  That was what woke me tonight, I believe.  Five kids has been way busier than four.  And things like writing and picture uploading have fallen considerably lower on my list of priorities it seems…yet the needing and wanting to do it sometimes keeps me up at night.  But I'm too tired to actually do it.  Which is disheartening…but realistic.
Easter Sunday 2015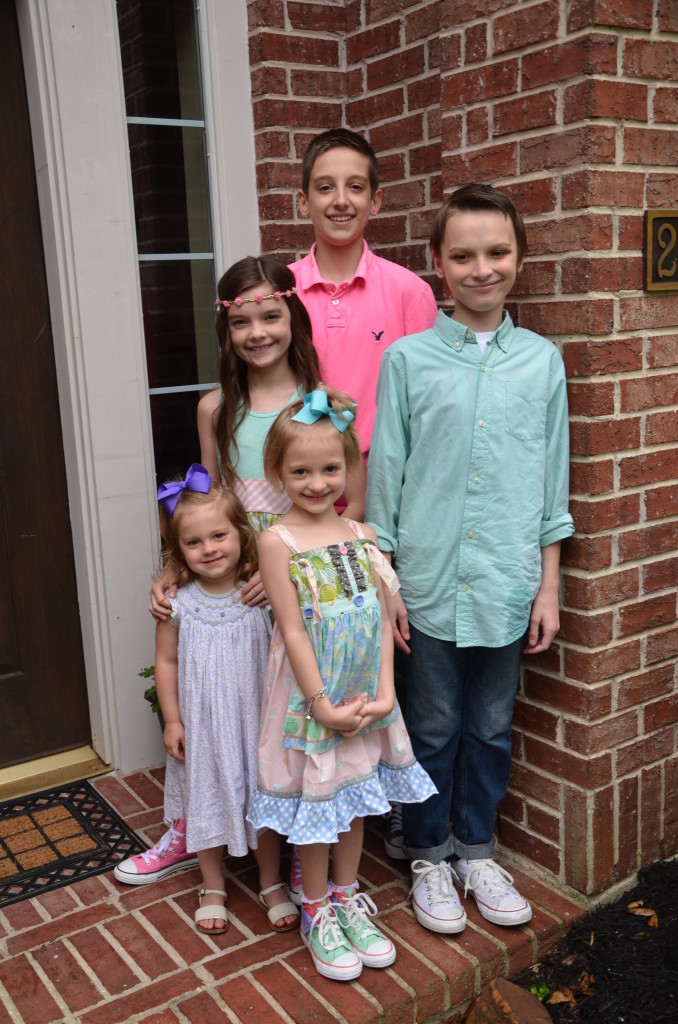 Chad and the boys surprised the girls and I with a trampoline!  Colt caught our reactions.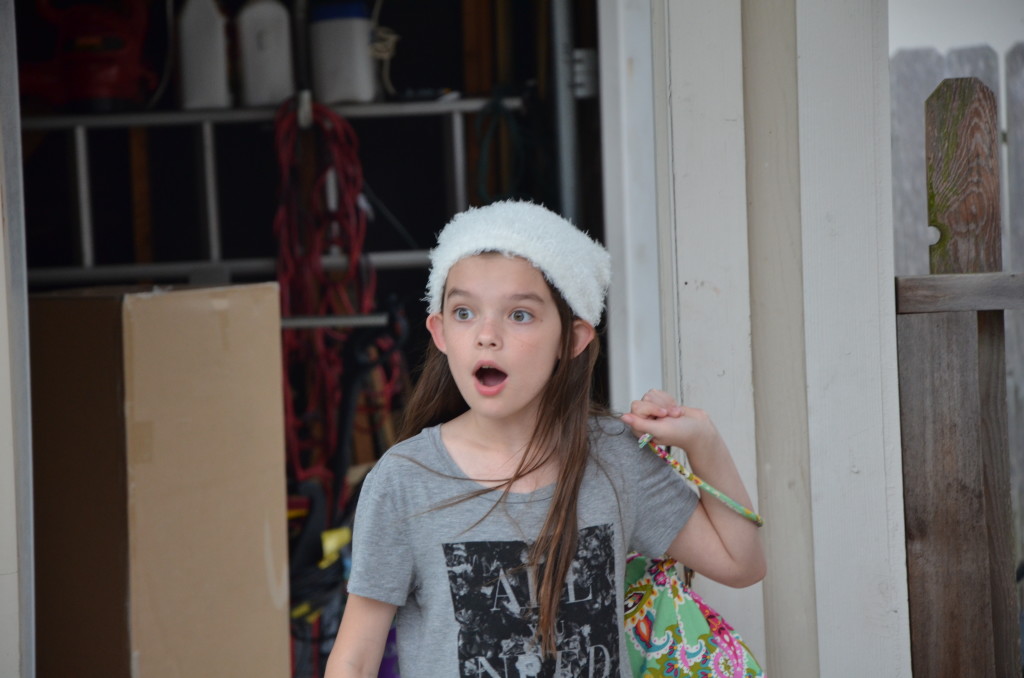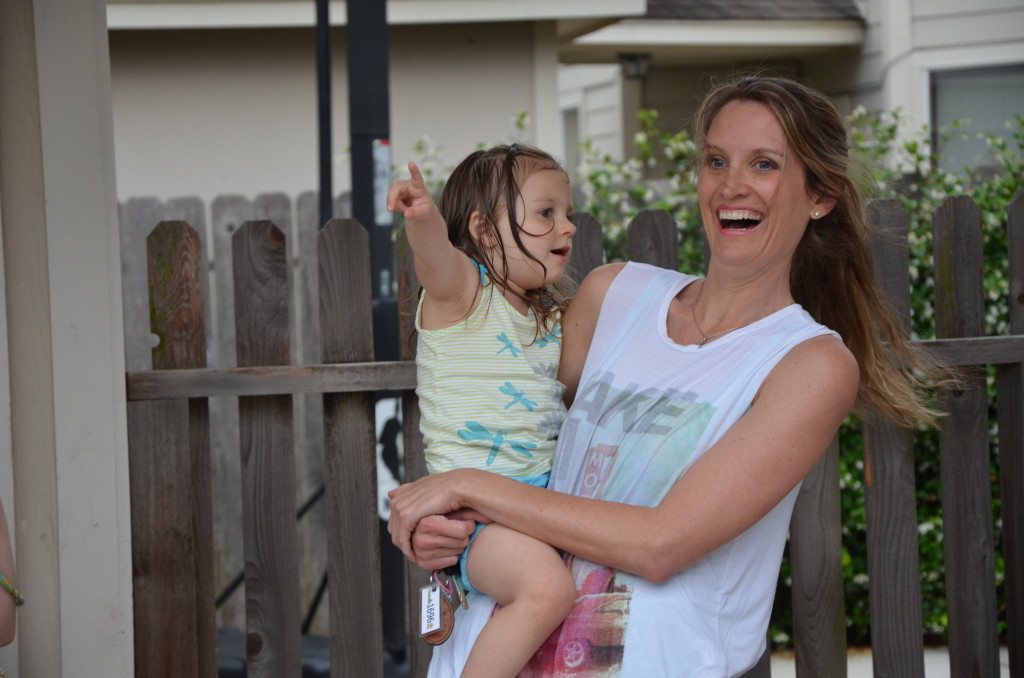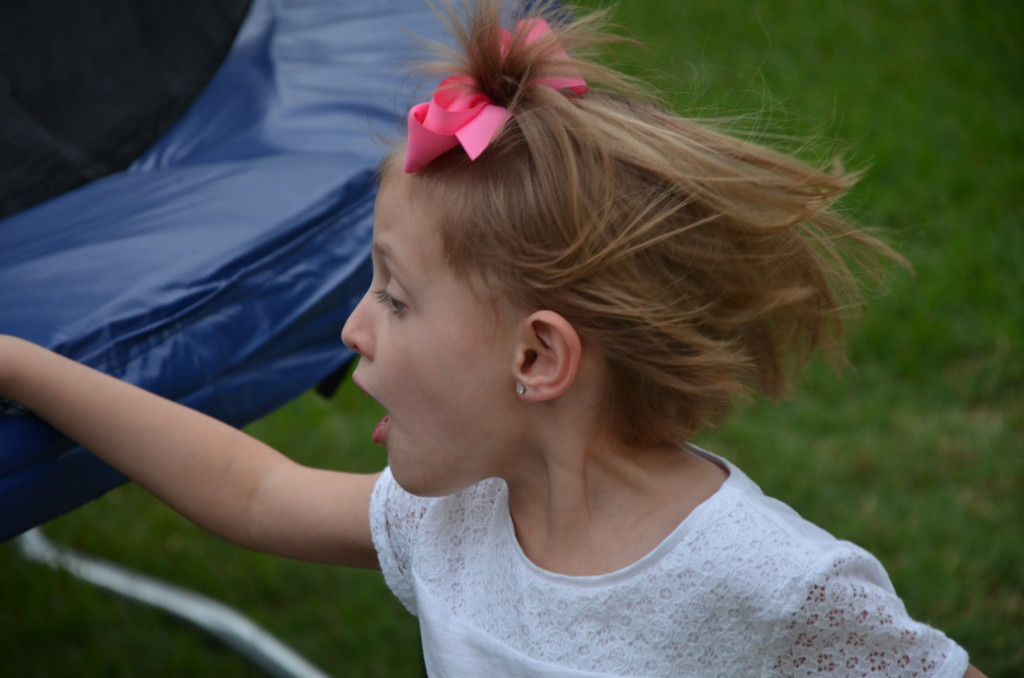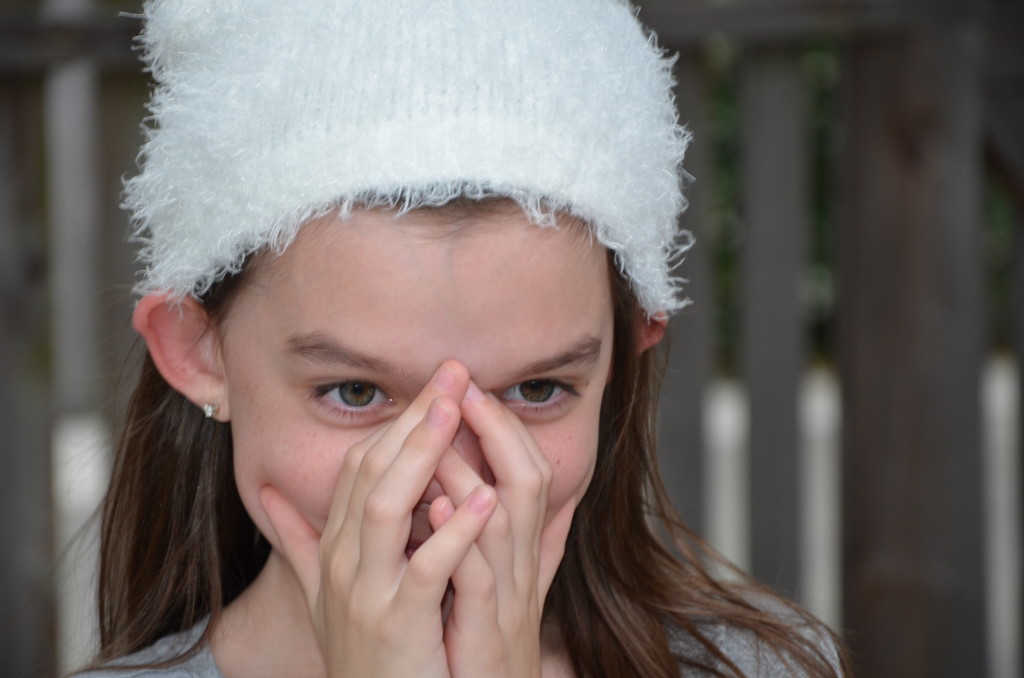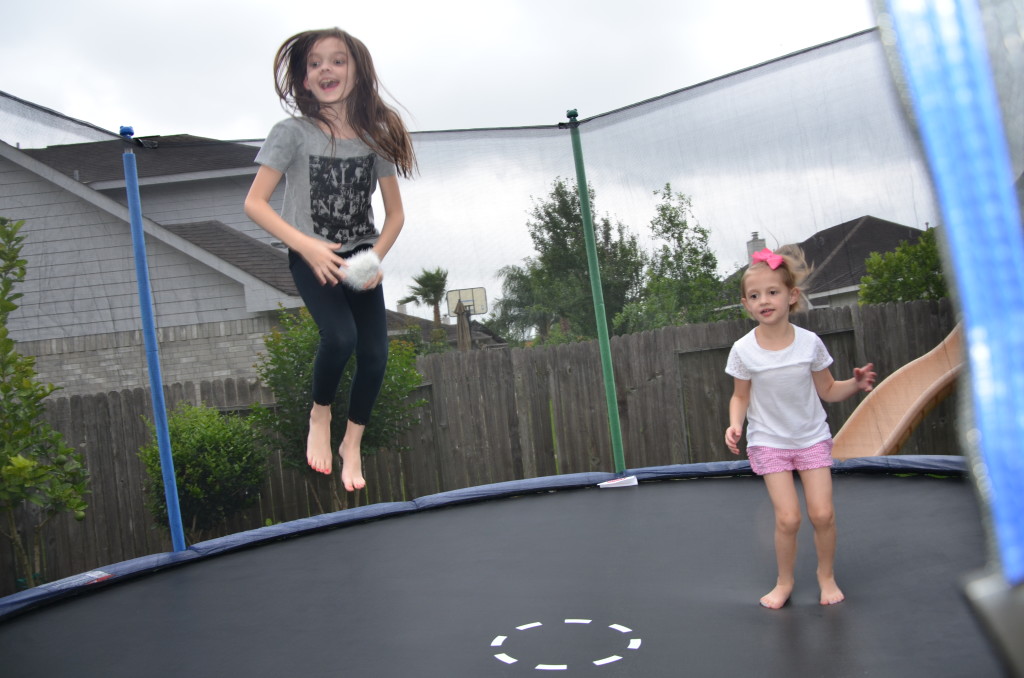 The biggest girl and the littlest girl have birthdays that are only 5 days apart.  So…we had a joint, family party.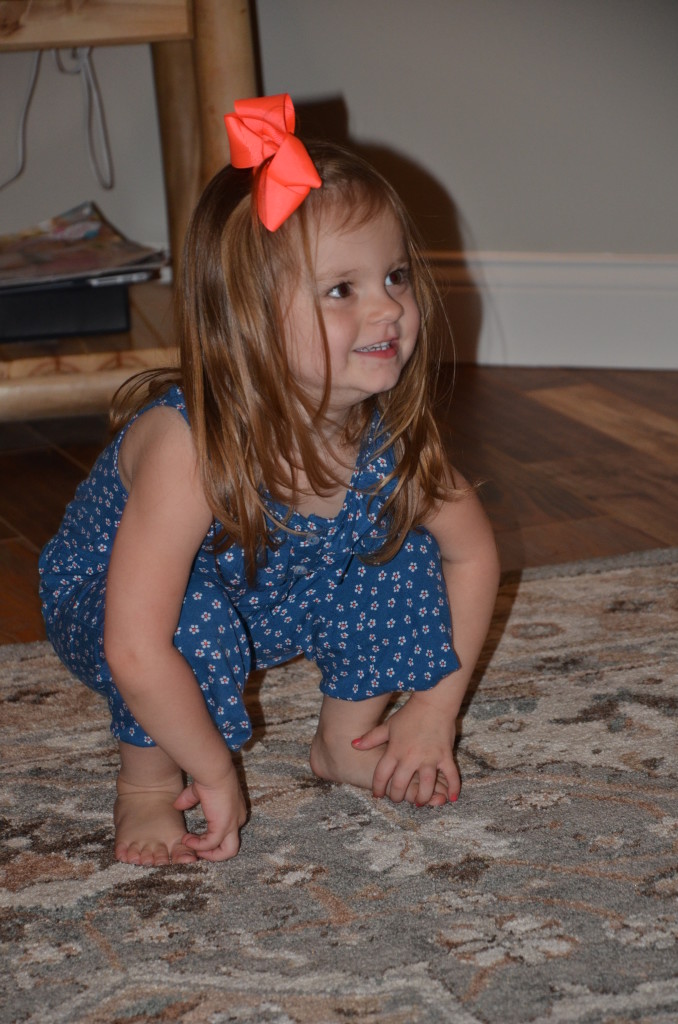 I think she was excited to get a bike for her doll from Granna and Grandaddy.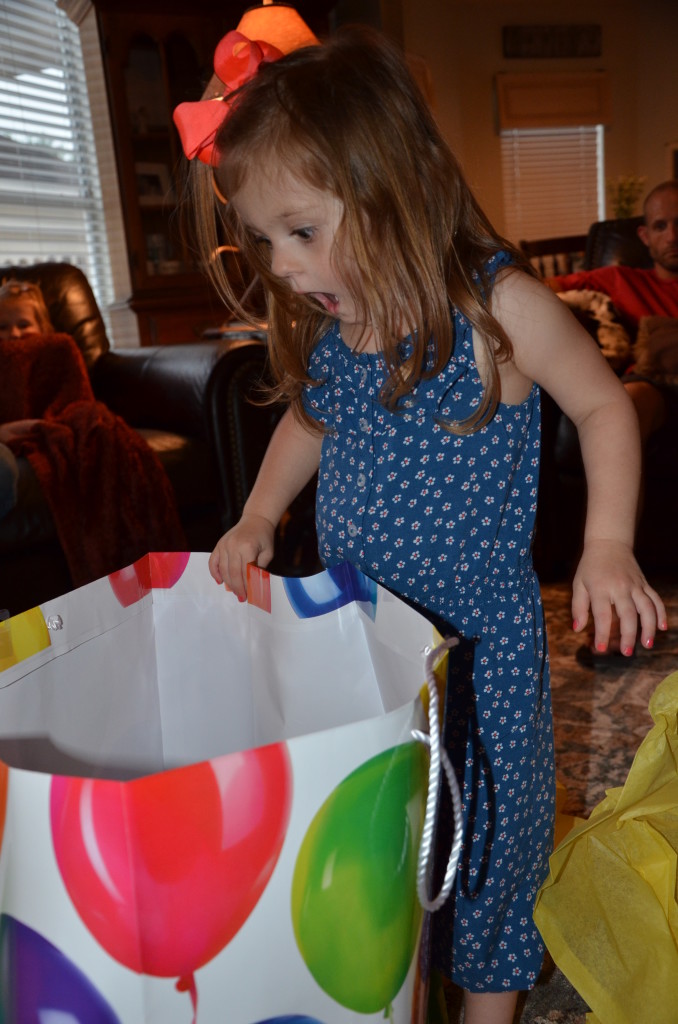 Everyone enjoyed Aiden's jumpy thing.  Even Chase…who is typically content to sit in the background at these types of events.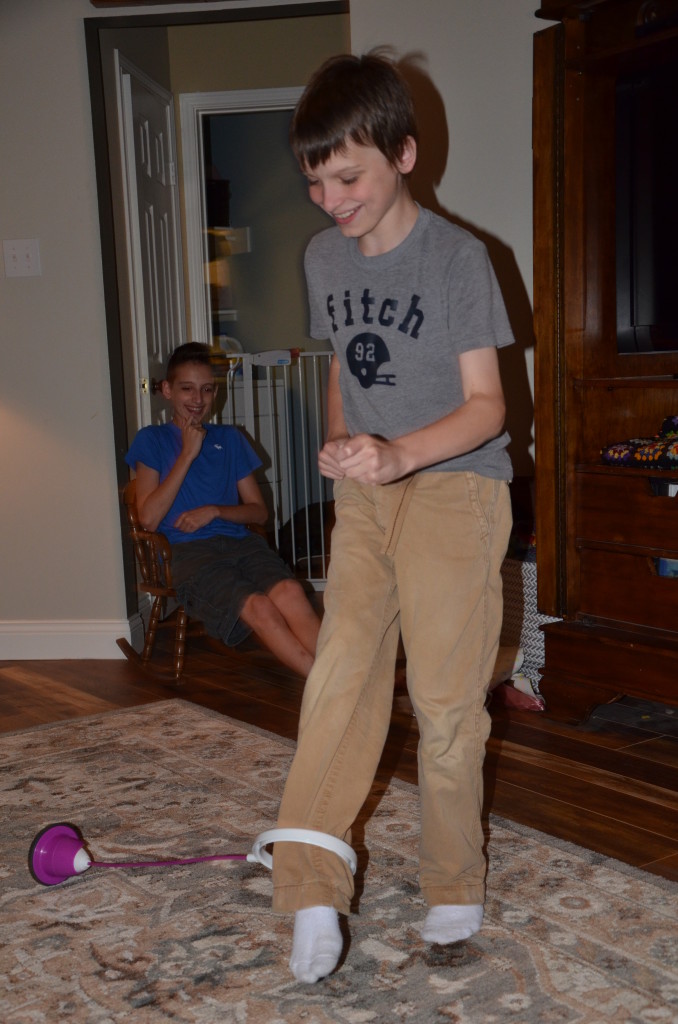 After the birthdays were properly celebrated…we had time to give Honey a manicure.  She did NOT like the color I chose.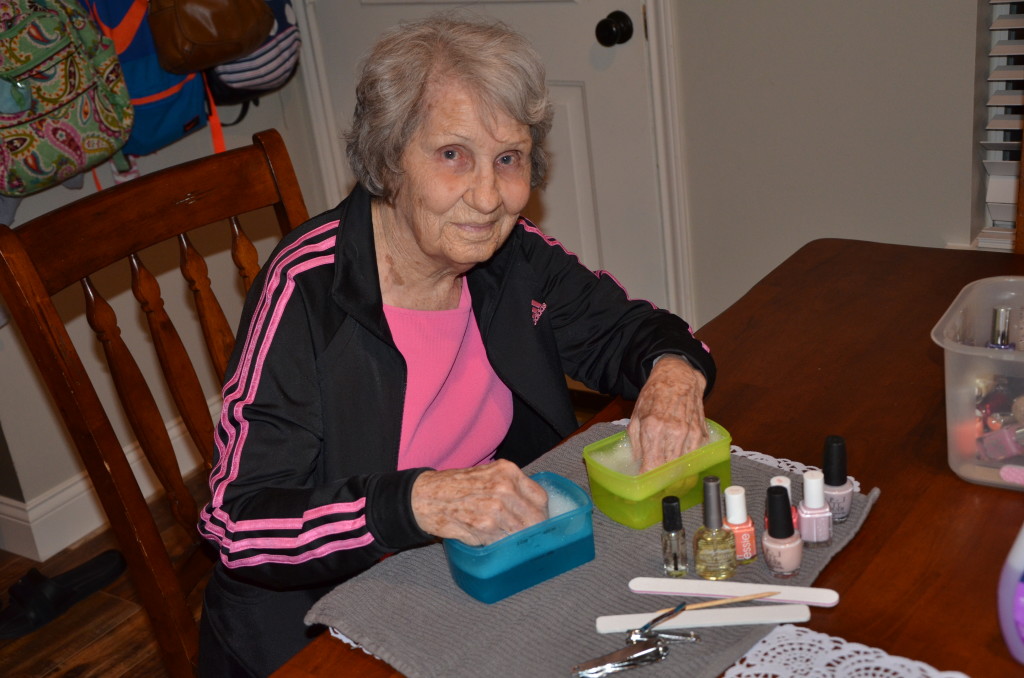 My big girl turned 10.  It was a hard one for me.  But…she asked for Grace…who is the American Girl doll of the year.  Grace loves to bake and wants to open her own bakery some day; has long, dark hair; dark, blue eyes; sweet freckles splashed across her nose and cheeks; and has a charm bracelet.  So basically…I'm waiting for the American Girl people to call my people about Aiden playing the real Grace in the sequel to her already out first movie.  We just watched that the other night.  Cute flick.  But Aiden makes a much better Grace.  There.  I said it.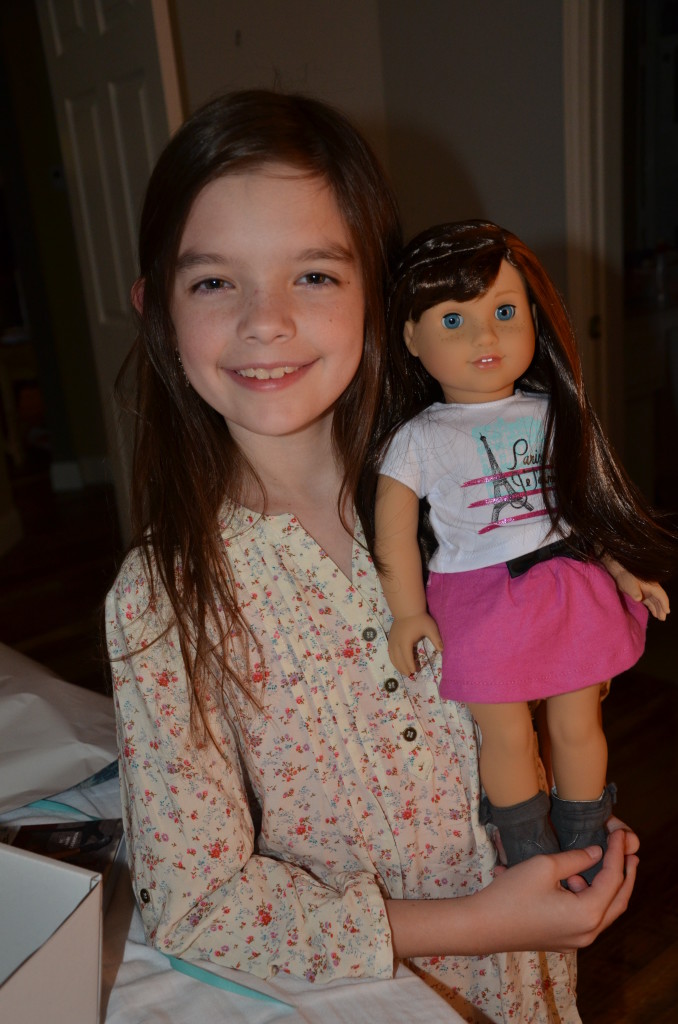 I love the way the boys are cleaning up these days!  Clean cut is in.  Bow ties and suspenders paired with chuck taylors is cool and a 1930's-1940's clean cut haircut is all the rage.  It's a good time for boy's fashion.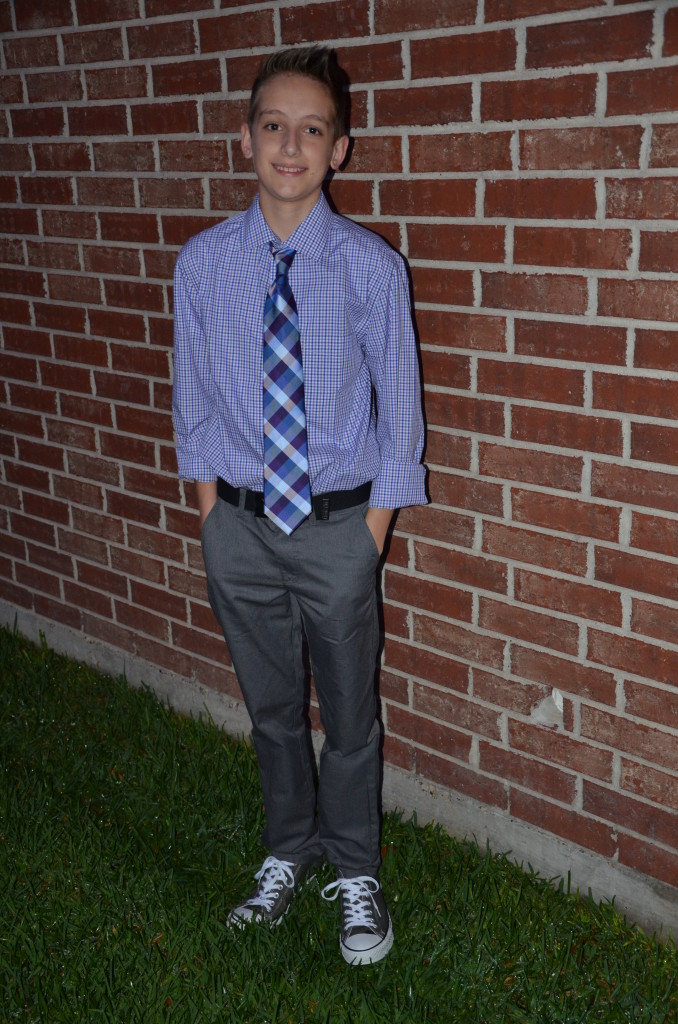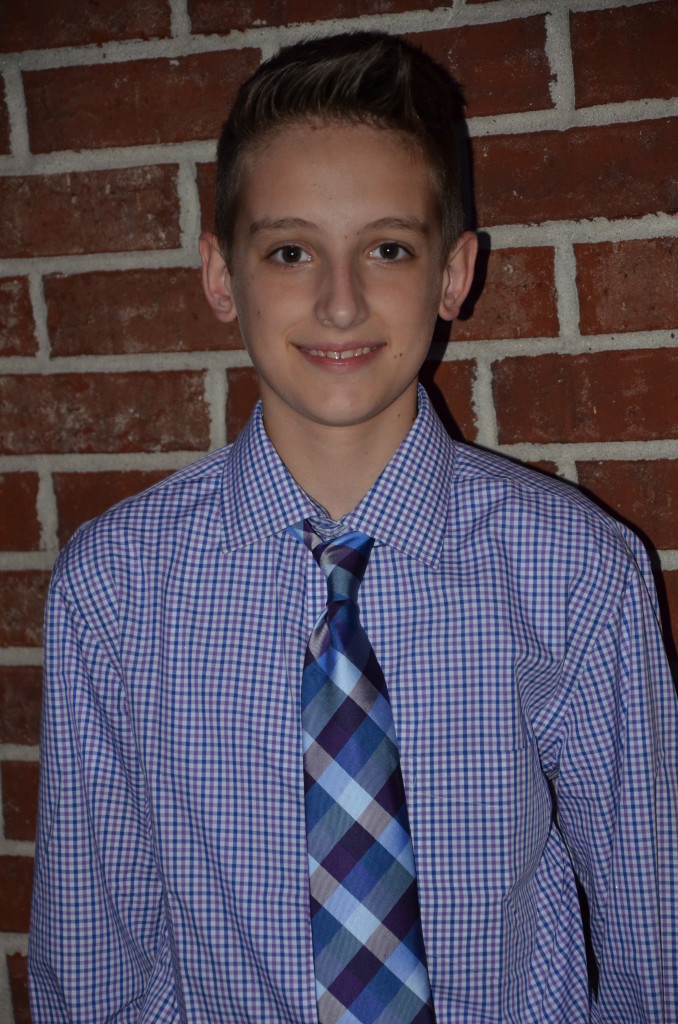 A simple, cotton, white gown is my very favorite thing to put my girls in to sleep.  And this one has been worn by all three girls now.  Granna knew what she was doing when she bought that thing.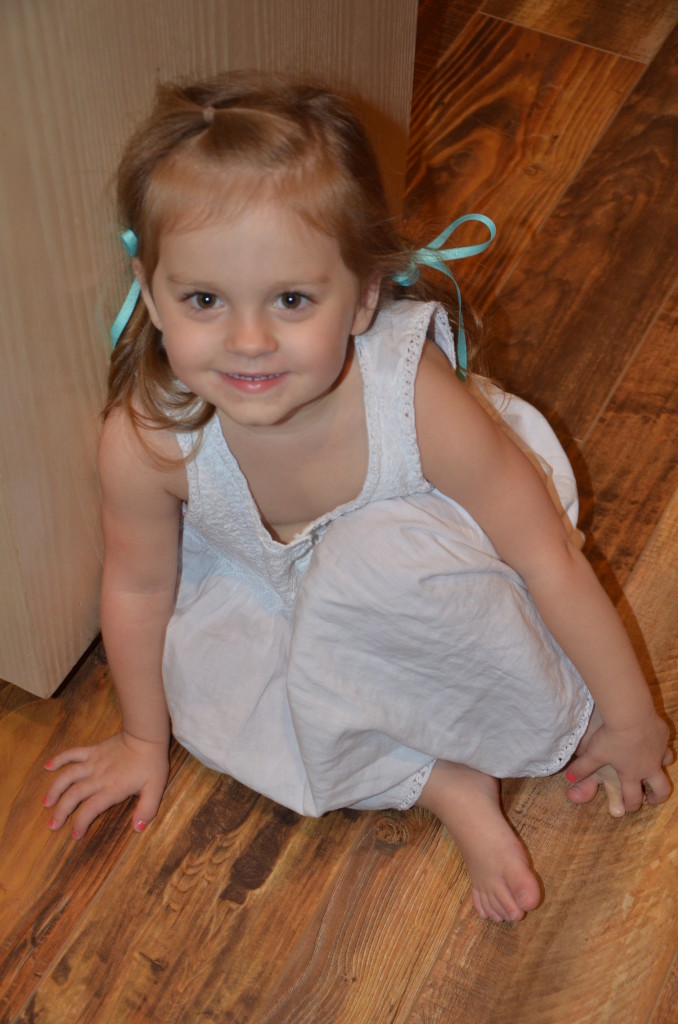 Chase was honored by his Language Arts teacher at the end of the year banquet.  The vest!  I forgot about the vest!  Boy's fashion on point…I tell you.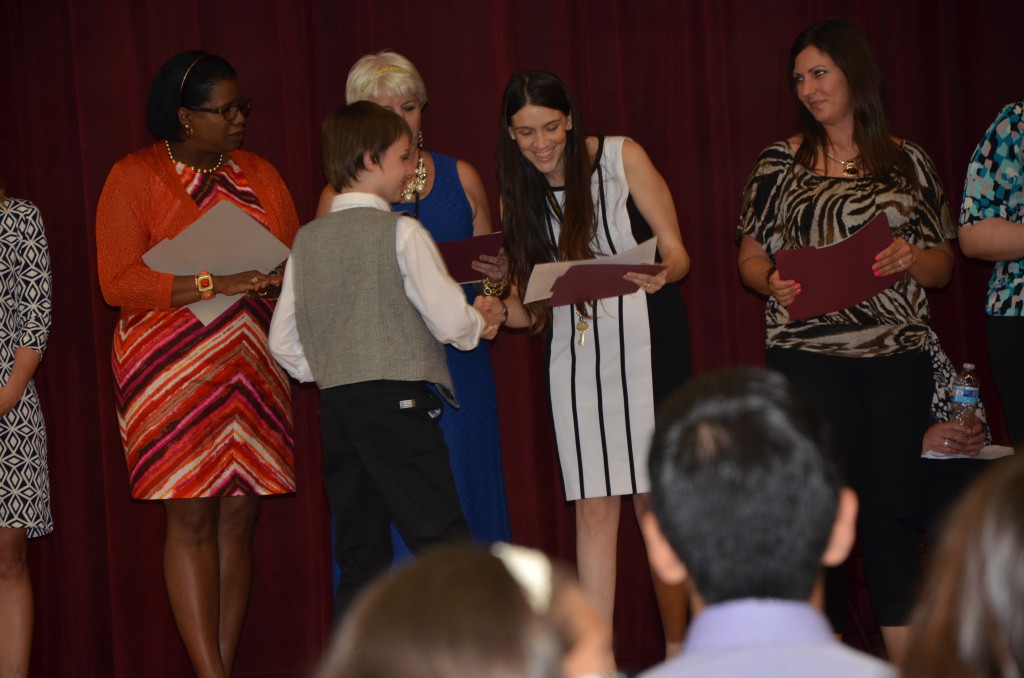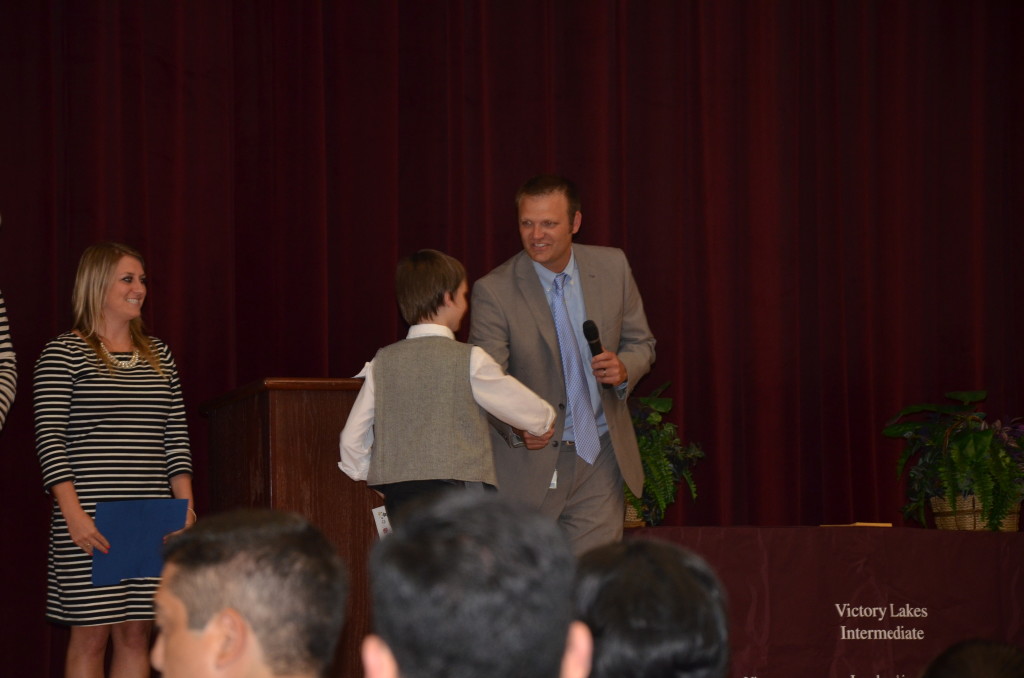 Aiden had a beach themed party with her friends this year.  We were supposed to have it at the pool…but weather didn't cooperate.
So we made the best of things inside.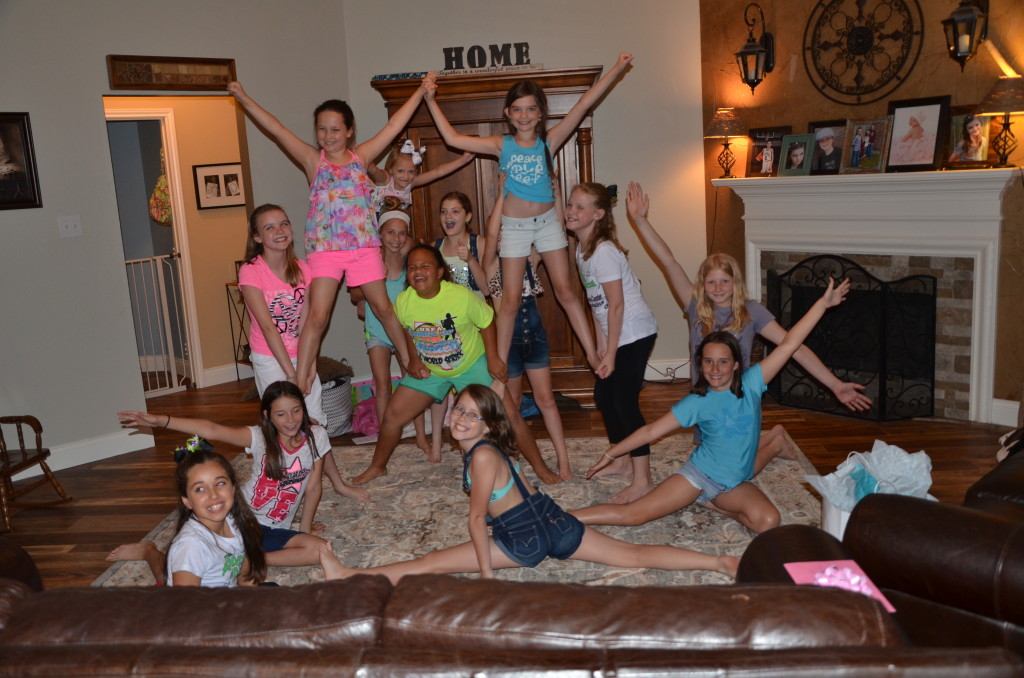 There are some pictures you just look at and think…I wouldn't change a thing.  From the straw hats…to the screen door…to the smiles on their faces and the tilts of their heads…to the rips in the window screen and the haze in the air…
this is one of those pictures.
My two favorite dads on Father's Day…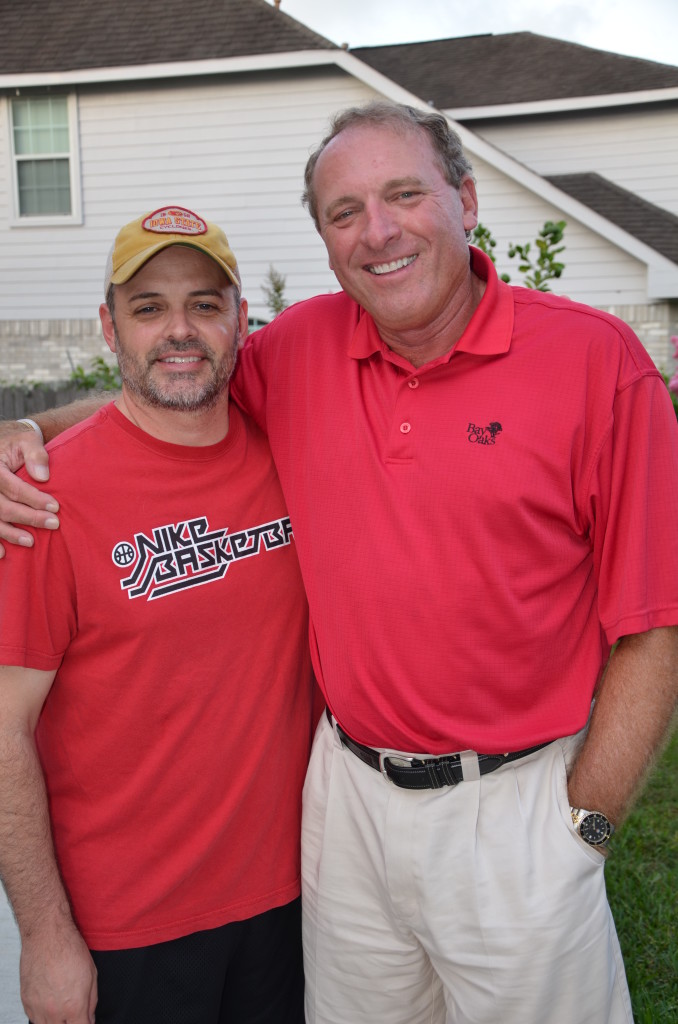 They apparently had "engine trouble."  Aiden was their mechanic.  Priceless image.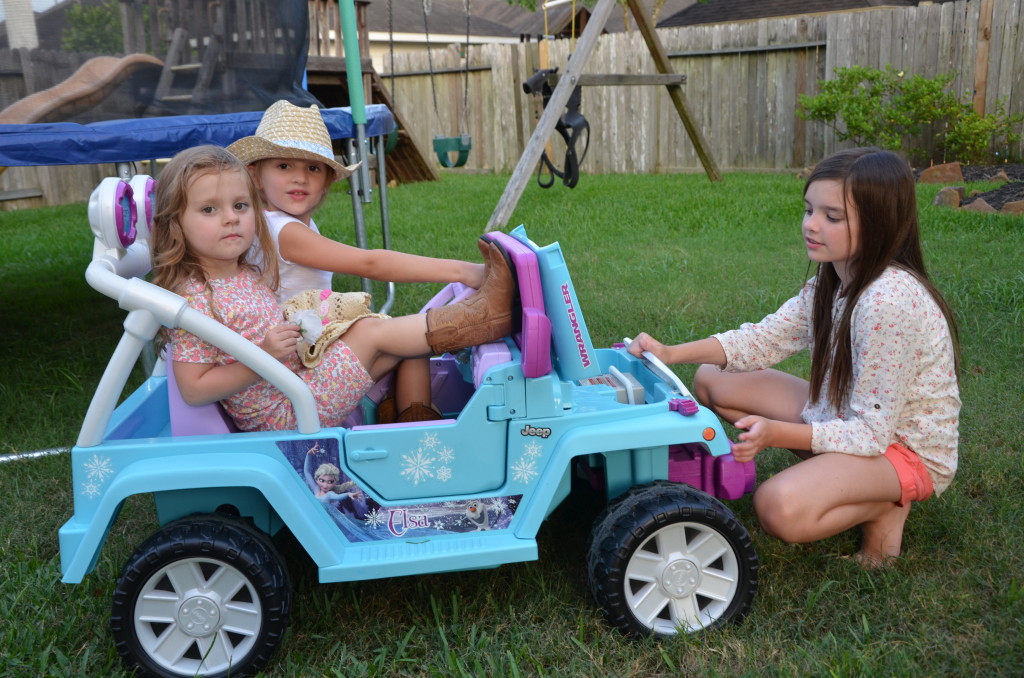 We watched the US Women's National Team win the Women's World cup.  There are really no words to add to the awesomeness of that.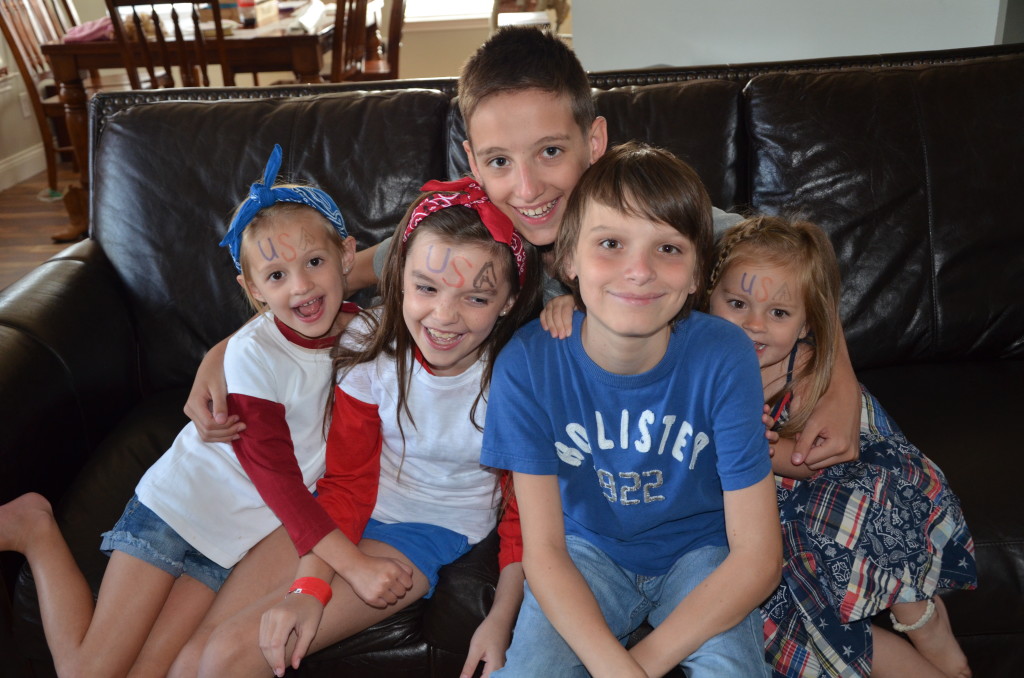 Aiden set a goal to get her splits…and like every good goal setting rule follower…she worked and stretched every night until she got them.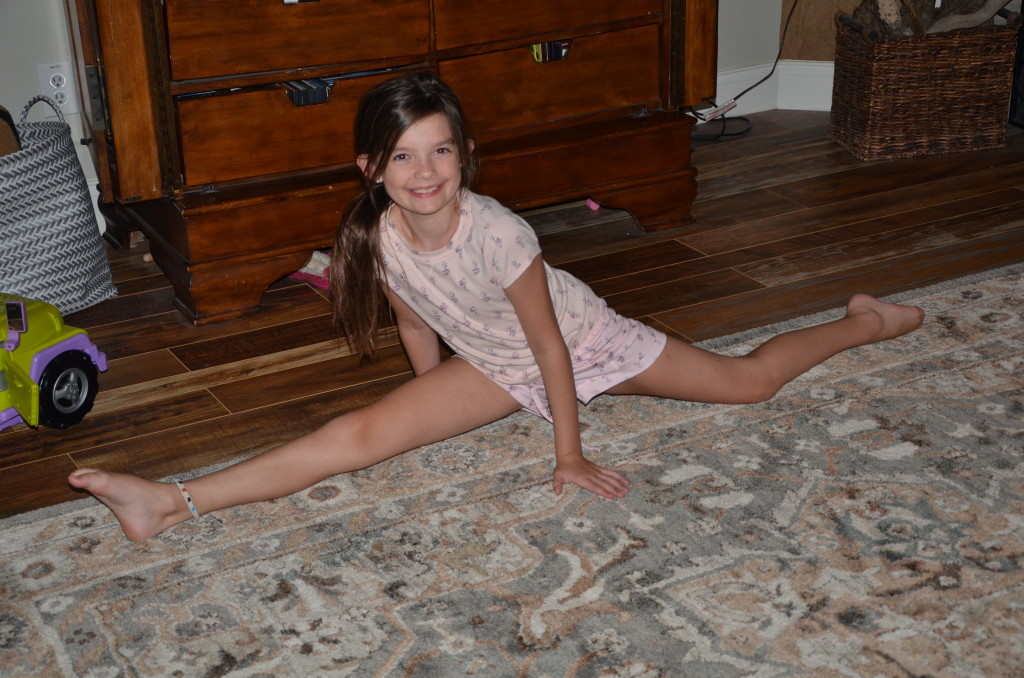 And finally…
tonight…the puddin cup wore my "I'm a winner" t-shirt from my days at Whitcomb Elementary.  I had to get…like…50 yellow tokens for extra good behavior to win that t-shirt.  I remember that like it was yesterday…walking around with one thought in my head:
"Must. Get. More. Tokens."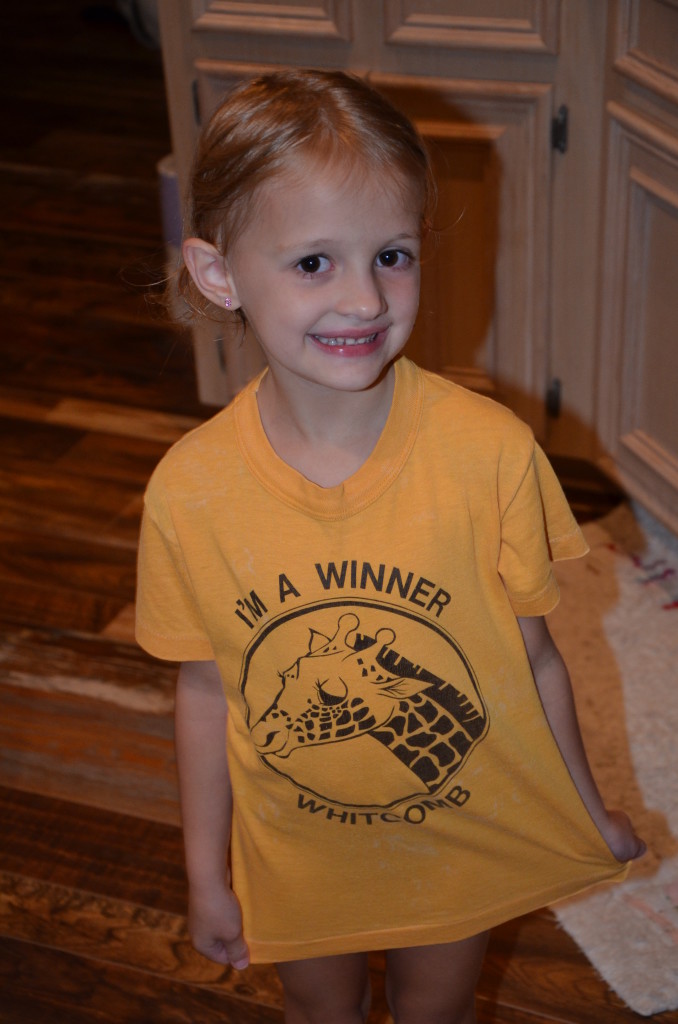 I love my mother for saving things like this.  Which is partly why I'm a border-line hoarder now.  But whatever.
I'm a Winner.  I know…because I was told that in first grade.  And the t-shirt says so.