The post office is my least favorite place to go.  At least…it was.  I'm not exactly sure why…but getting to the post office has been an on-going problem for me.  It's even become a joke between myself and anyone I send packages to.  Like…my friend, Ami…for example.  We exchange birthday gifts every year.  And every year…she always gets hers sometime in March.  The problem with that is…her birthday is November 6th.  So…when I made my way to the post office the other day…birthday package in hand…I was actually early.  Early for me, anyway.  I also had a stack of Christmas cards that was embarrassing.  53 to be exact.  I don't know how that even happened.  It's not like we are Mr. and Mrs. popularity over here.  But that's beside the point.  The point is…what happened to my heart at the post office and why it's now a place I wouldn't mind paying a visit on a regular basis…especially during the holidays.
I was pretty proud of myself as I drove in the parking lot, a whole 2 weeks before Christmas (as far as the cards were concerned) and only a month and a half late (as far as Ami's birthday present was concerned).  Arms full and trying not to send cards flying all over the blustery parking lot…I swung open the heavy door.  I'm convinced that these doors have to be ridiculously heavy for security purposes or something.  Anyway…to my surprise there were only 5 people in front of me.  At first glance…I only noticed the short line.  But as I stood there waiting my turn…I began taking notice of the people.
There was an elderly gentleman in front of me.  He was tall…but a little hunched over.  He had on a burgundy windbreaker jacket…and I wondered if he was warm.  He re-positioned a little in line and I noticed what he had in his hands.  He was holding a small stack of different sized Christmas cards…with hand written addresses that had been carefully written by his wife.  I pictured her sitting at the kitchen table…with her address book opened…neatly copying addresses onto the envelopes.  She had clearly selected different cards for different people…no doubt her way of showing them their worth to her.  He held them tightly with both hands…showing me his wife's worth to him.
Ahead of him…there was an older woman.  I'm guessing she was in her 70's.  She had dark, black skin and short, grey hair.  She was wearing a long, red, wool coat with a matching hat.  She had a dress on under her coat…the hem hanging a little longer than the hem of the coat.  In her pocket were a pair of red gloves peaking out just enough for me to know that they matched her hat and coat perfectly.  Her hands were feeble, gripping a stack of Christmas cards that were tied together with string.  As her turn came…she slowly shuffled to the register in her short, black heels.  She looked down as she placed her tied cards on the counter.  She quietly paid with cash and nodded as the woman took her cards.  I thought…
"Now…that is a beautiful woman.  And next year…I'll remember her as I tie string around my cards to keep them from blowing."
It was my turn.  I took care of the birthday present first.  And then…I told her that I needed 53 stamps.  I was all of a sudden a little ashamed of my manufactured bunch of photo cards.  I wondered if the older woman in the red coat would see through me and my 53 photo cards?  I questioned why we work for the perfect picture every year?  And I wondered if it was all for the right reason?  Like…if I was picking out and hand writing different cards to send to dear ones wishing them love, peace, comfort and joy each year…would I really be sending 53?  I doubt it.  Are my cards about wishing others well and making them feel loved and thought of?  Or are they about me?  I decided that the answer was both.  I love the tradition of sending Christmas cards…obviously one that stems way back to my great grandmothers…carefully penning the names and addresses on different cards for different loved ones.  I don't want to ever stop sending love in the mail.  I just think…that maybe the perfect family picture shouldn't always be necessary.  The idea is nice…like…here's how the kids are growing….and from our family to yours…we wish you Merriment.  But somehow it feels like it's becoming more like "who has the best card design and most unique photo this year??"
Somehow…like so many other things…it's becoming something it was never supposed to be.
I mean…let's be honest.  With all the forms of social media out there…it's not like anyone is thinking:
"WOW! I sure wish I knew what Mindy and her family looks like."
And with the exception of a handful of the 53…I doubt anyone really cares.  I could throw a quick picture up on Facebook…and call it a day.  I don't really think I need to make someone's fridge.
A little self reflection is a good thing.  And who knew it would happen at the post office?  All I do know…is that I was wished Merry Christmas over and over again at the post office…by perfect strangers…which is more spirit than I have encountered anywhere else this season…and coincidentally seemed more genuine than my stack of 53 photo cards of ourselves.
****
And since this is my photo album for my kids when they are adults…I will abandon my deep, rambling thoughts on Christmas cards and leave you with more pictures of what we have been enjoying so far this season.  I imagine these precious children sitting around whatever form the computer has taken…20 years from now…scrolling through these pictures togehter and recalling memories that they thought were lost.
Annslee was not thrilled to be singing in church.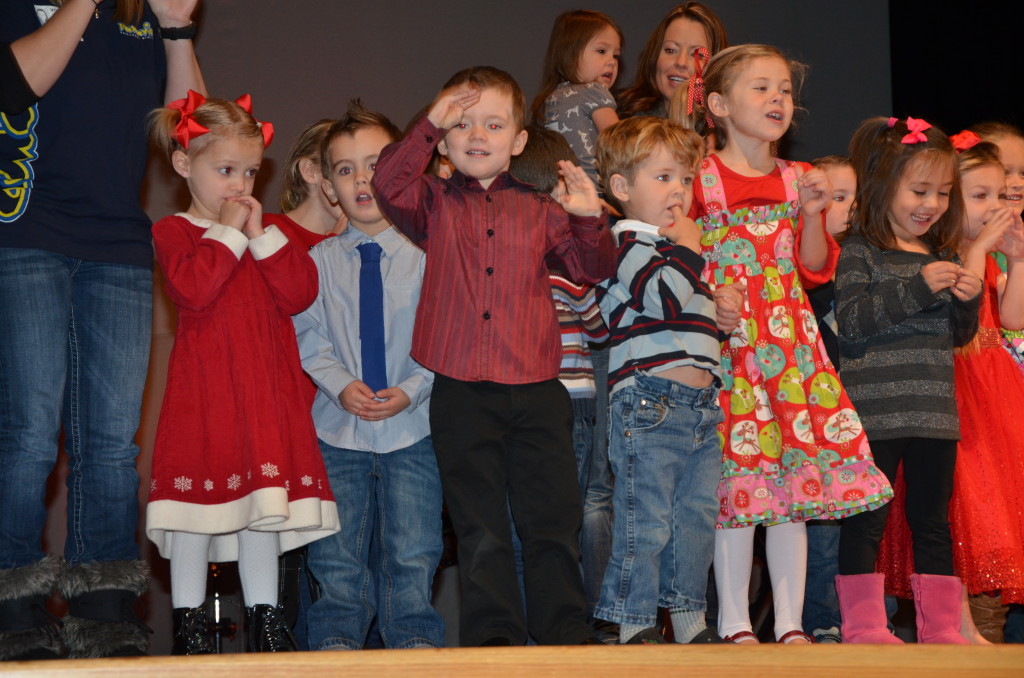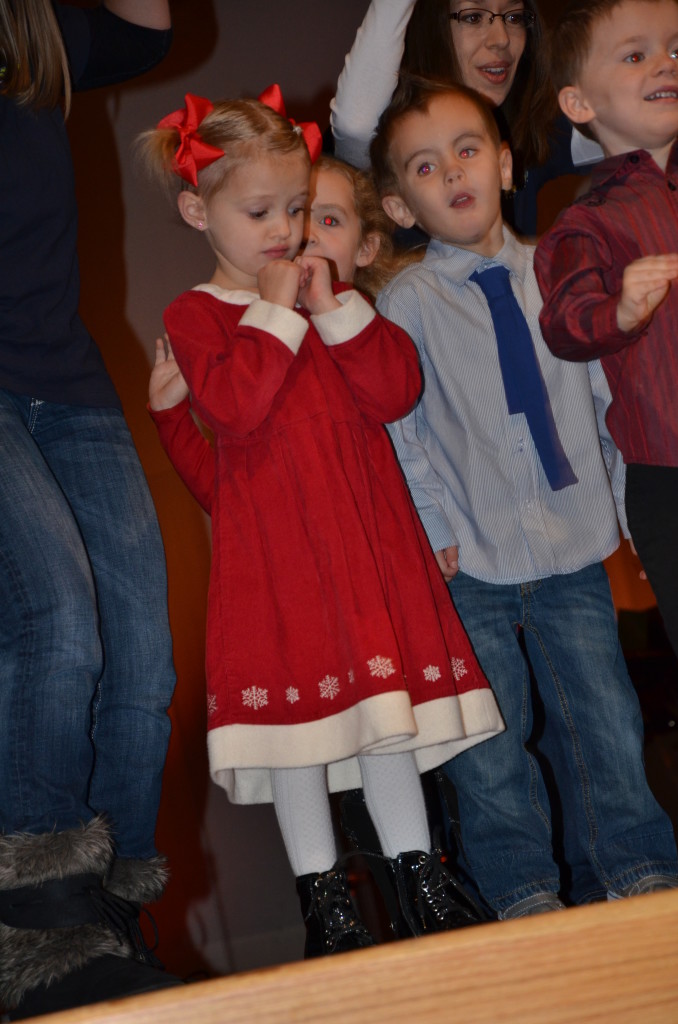 Her on her tippie-toes trying to see the manger scene does something to me.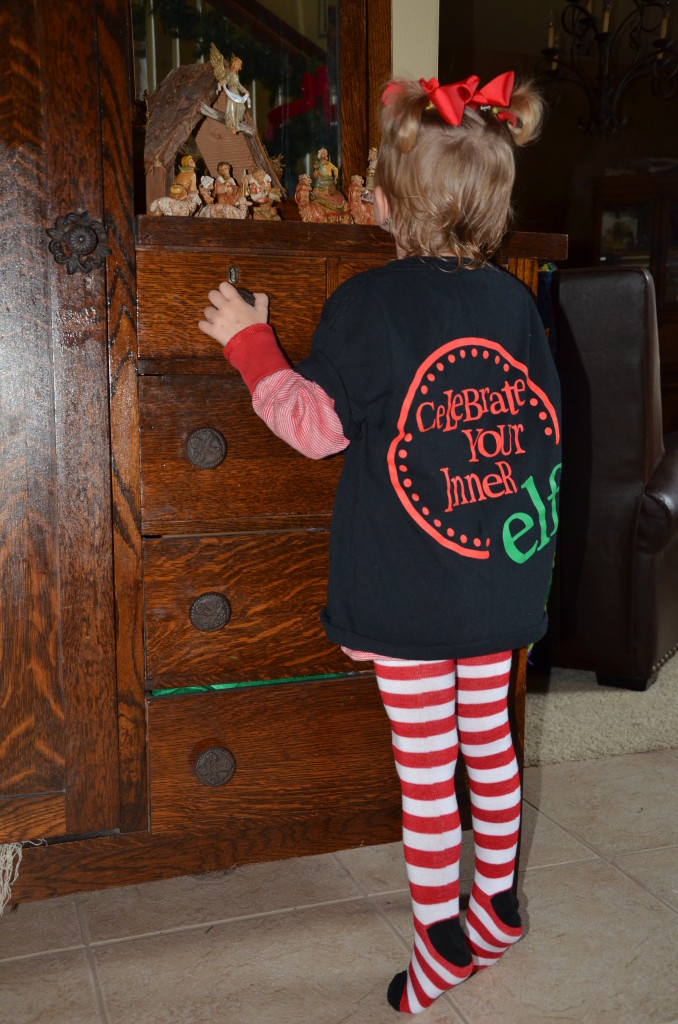 We were invited by dear friends to the Festival of Lights.  Let's not talk about how that entire cup of hot chocolate ended up all down the front of AJ's white coat.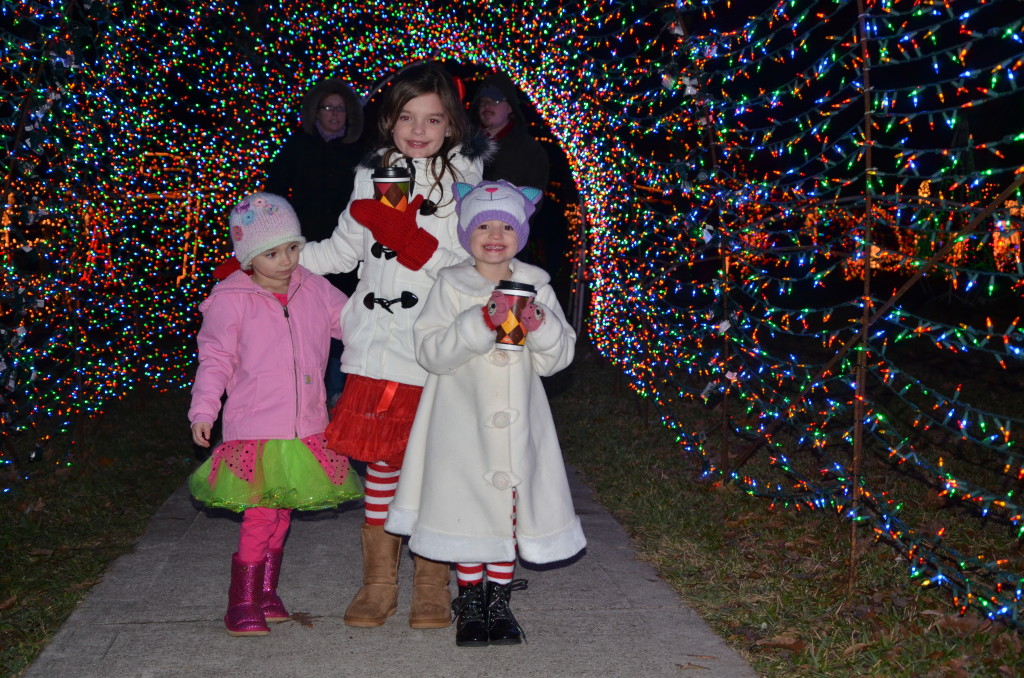 horses…horses…horses…horses.  (I just sang that like Meg Ryan does in You've Got Mail)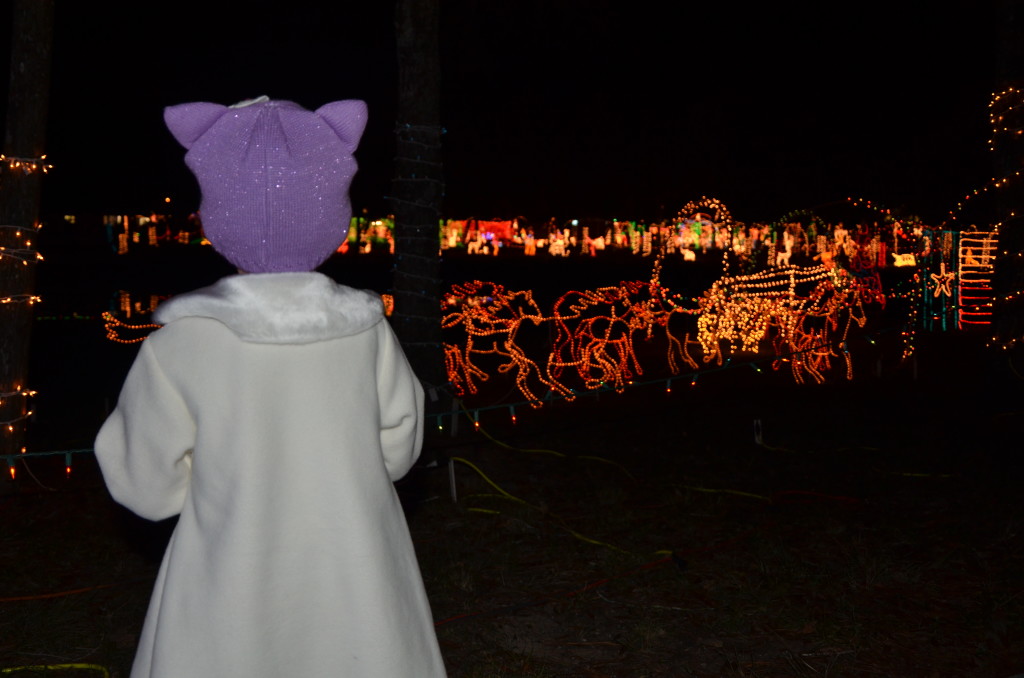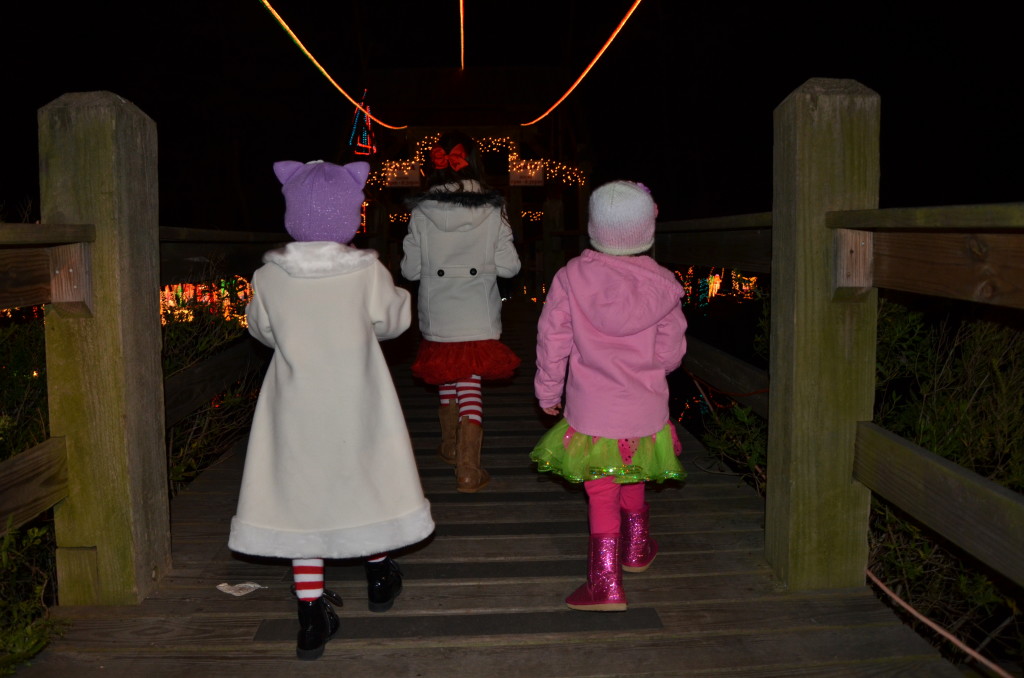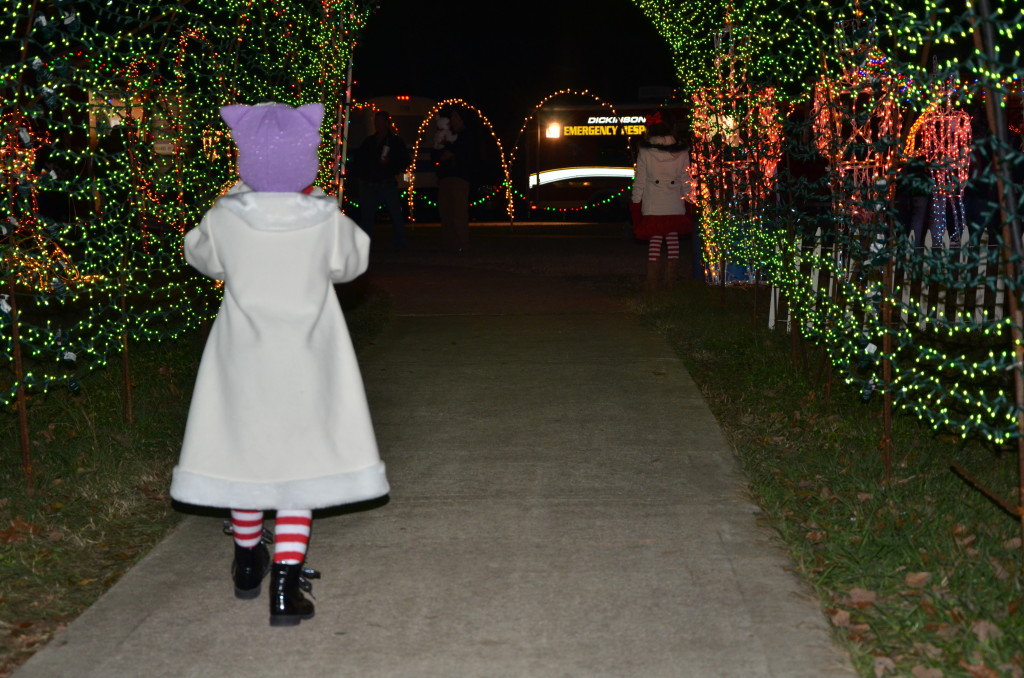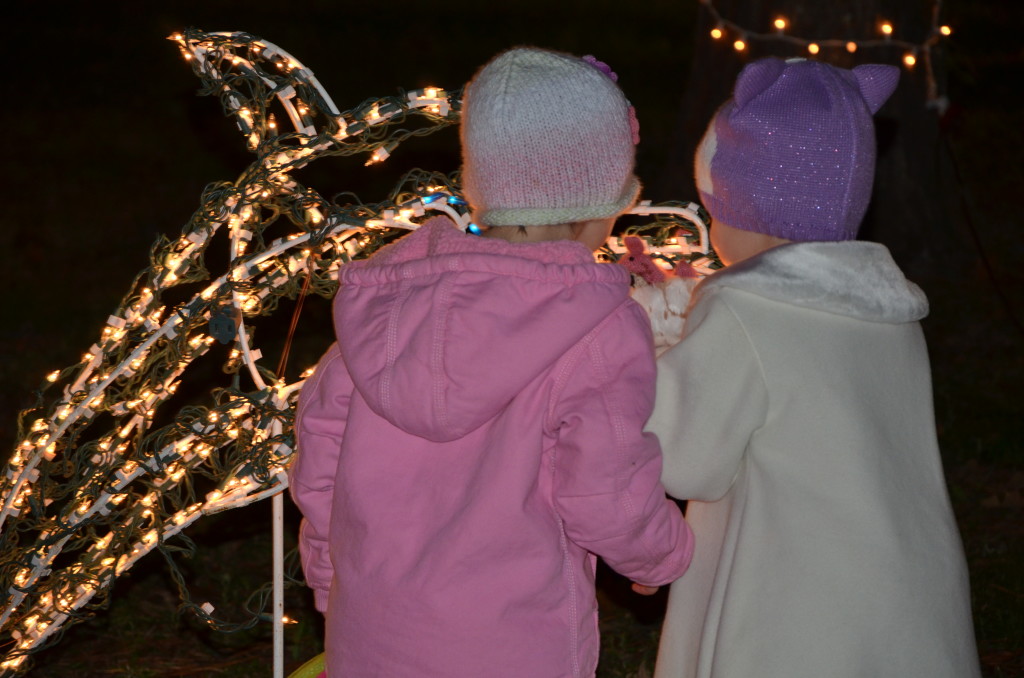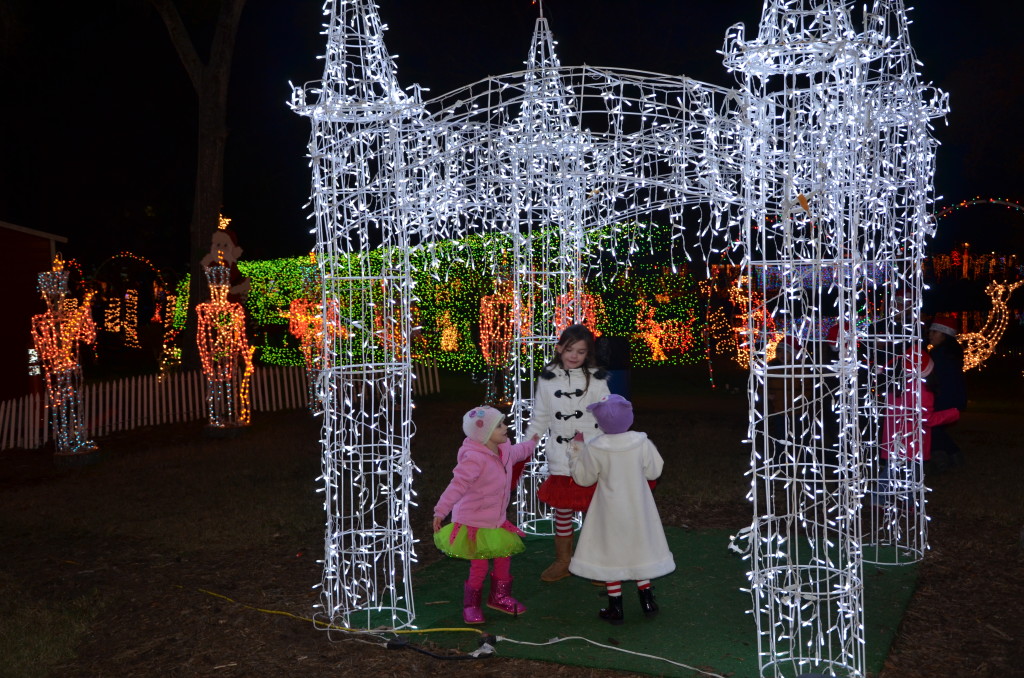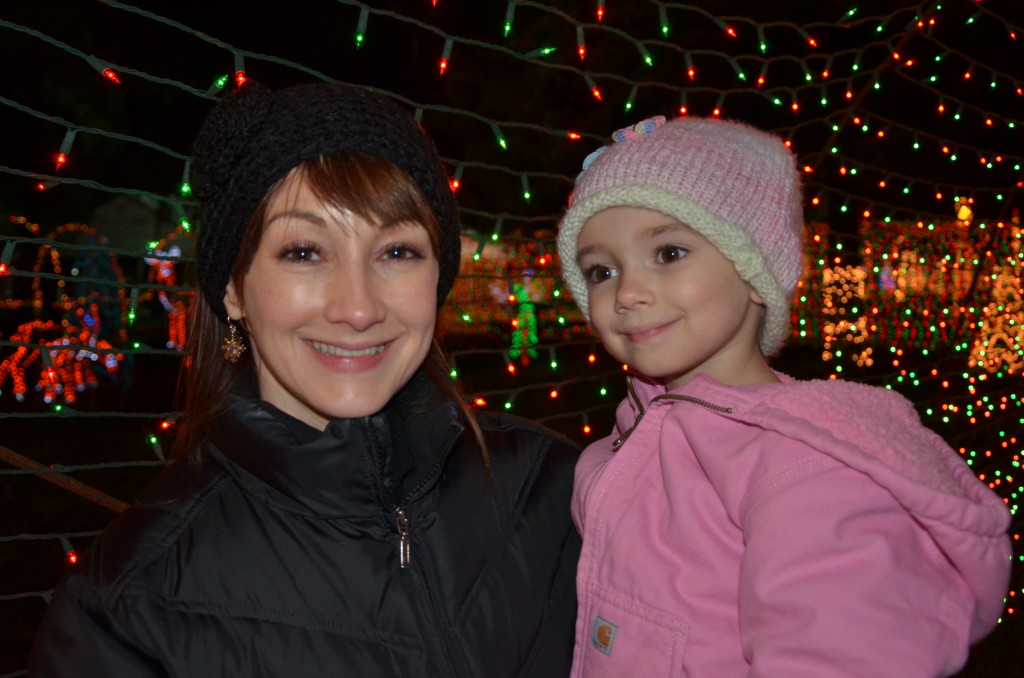 Look at the hot chocolate on her sleeves!  Shudder.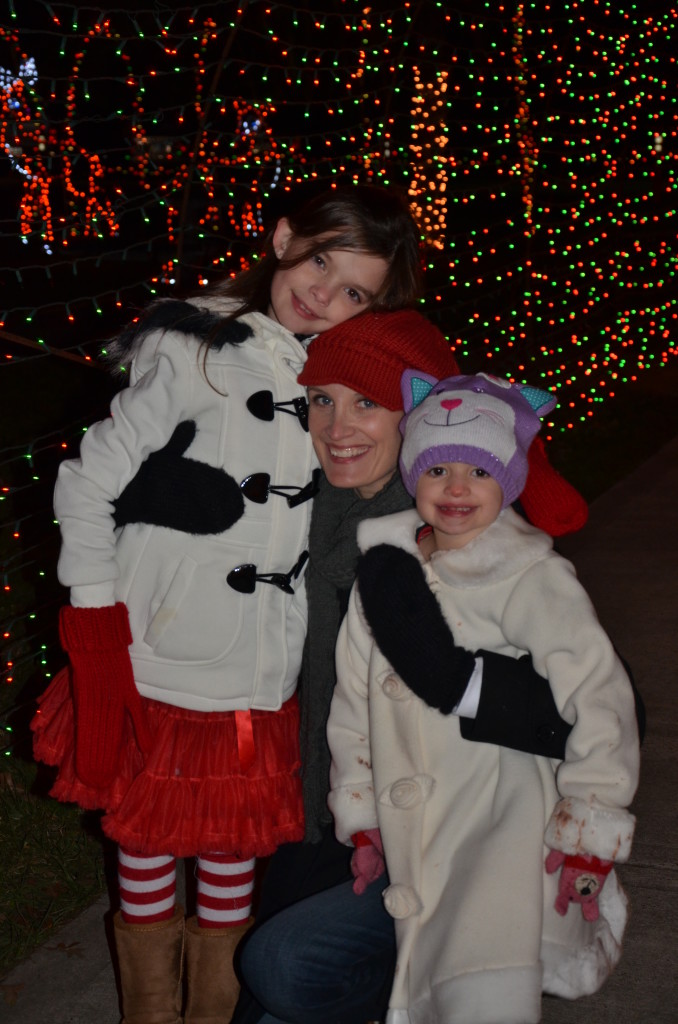 The next morning…she came down with fever.  Never mind the pappy, people.  Just give me a second.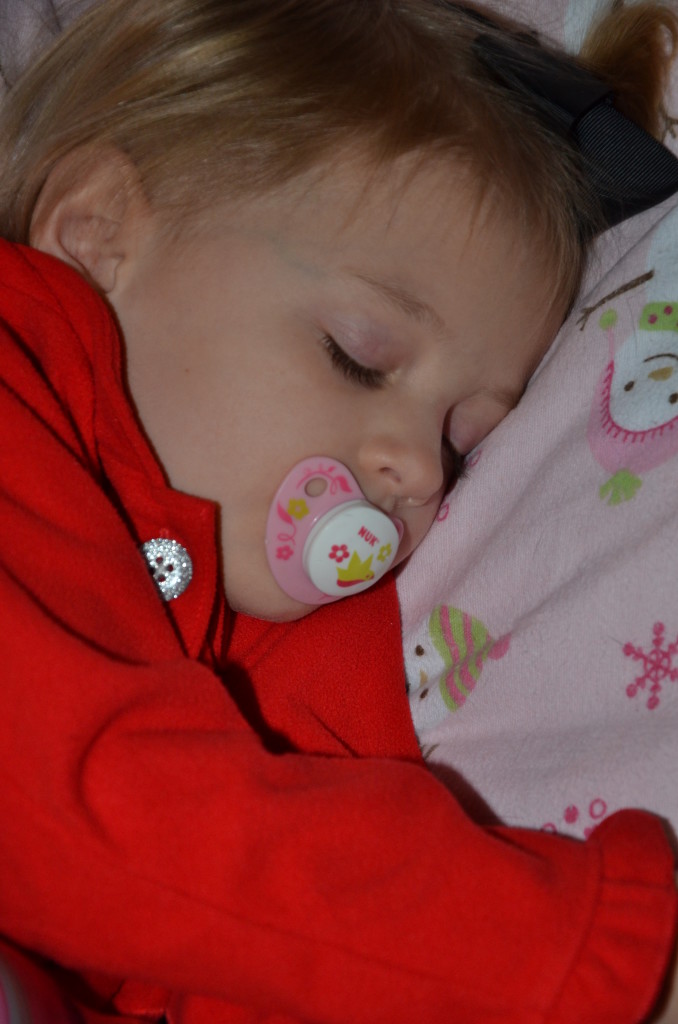 The First Baptist Church Christmas pageant was a tradition for my family when UK and I were little.  My parents took us all this year for the first time since I was a child.  It was just as magical as it was then.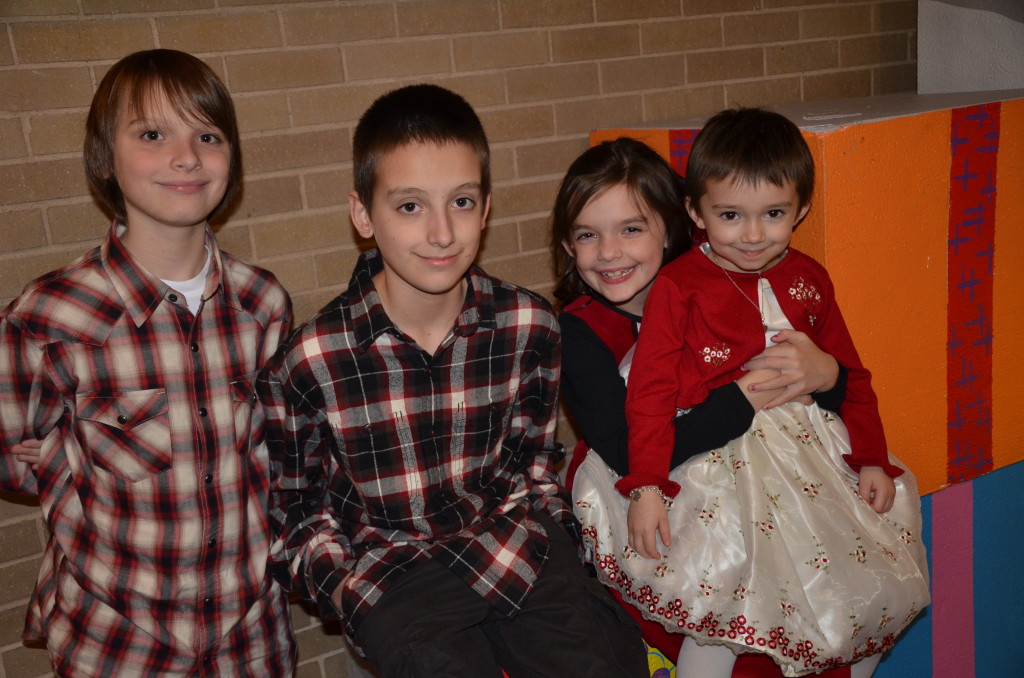 It's a Wonderful Life.  My favorite.  I may or may not have started crying during this opening scene.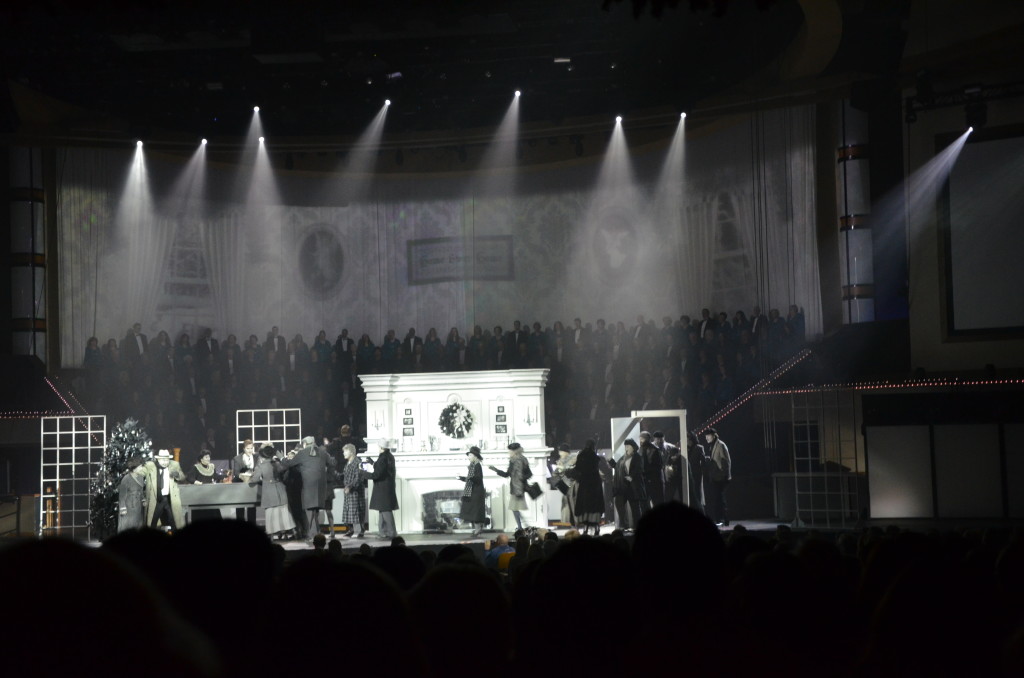 She was mesmerized.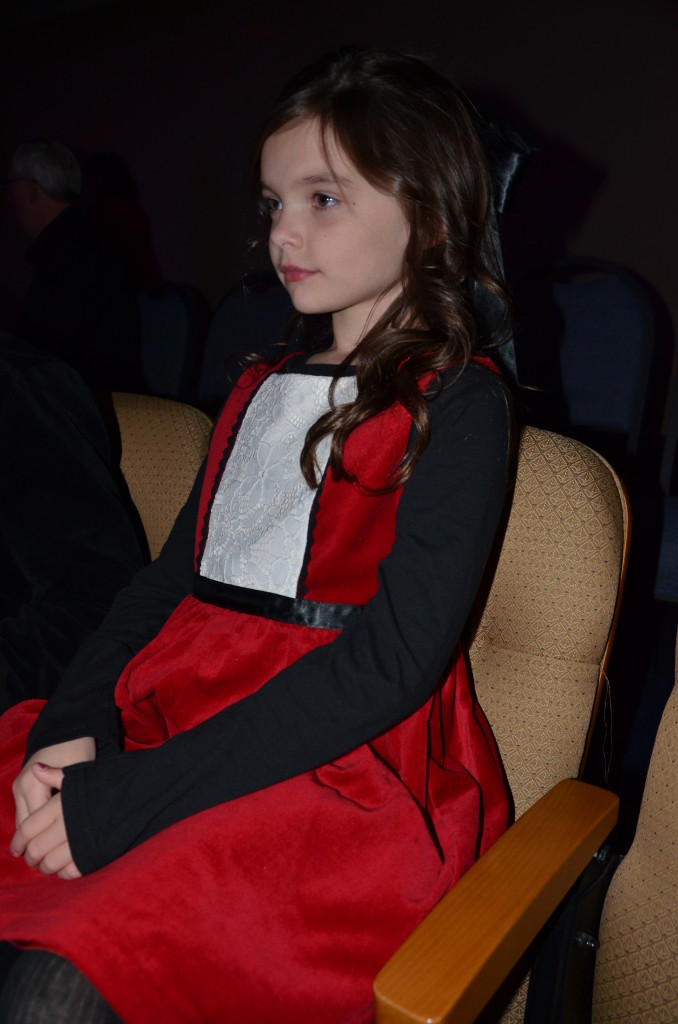 The Polar Express.  Hot chocolate scene.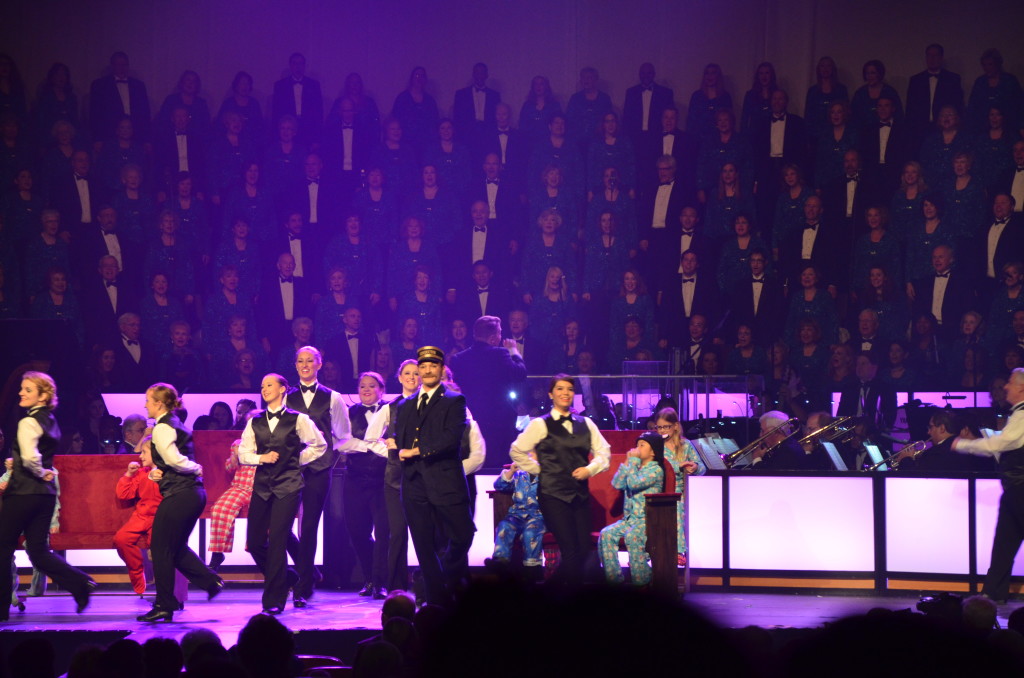 A Charlie Brown Christmas.  These kids had the dance moves down perfectly!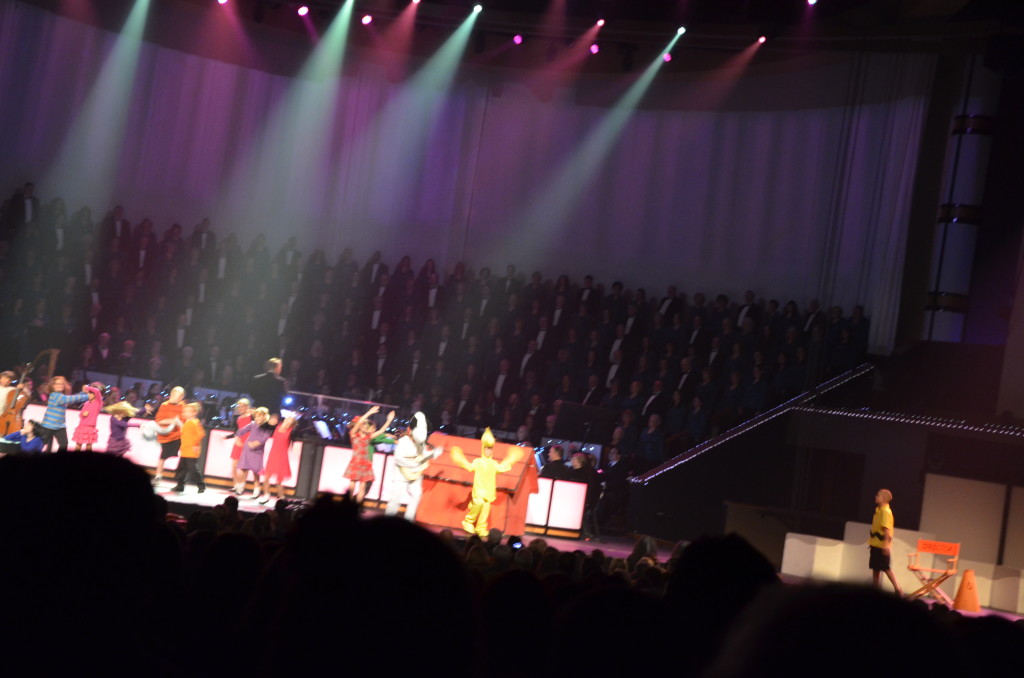 Manger scene.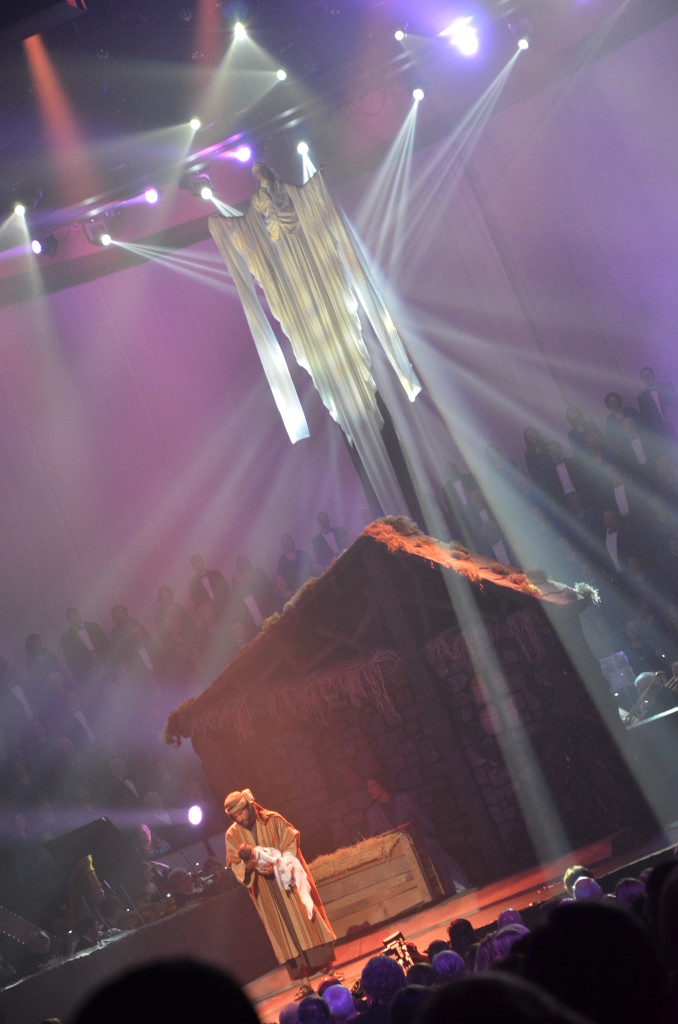 They had real animals!  Including a camel and tiny lambs that were baaa-ing.  Amazing.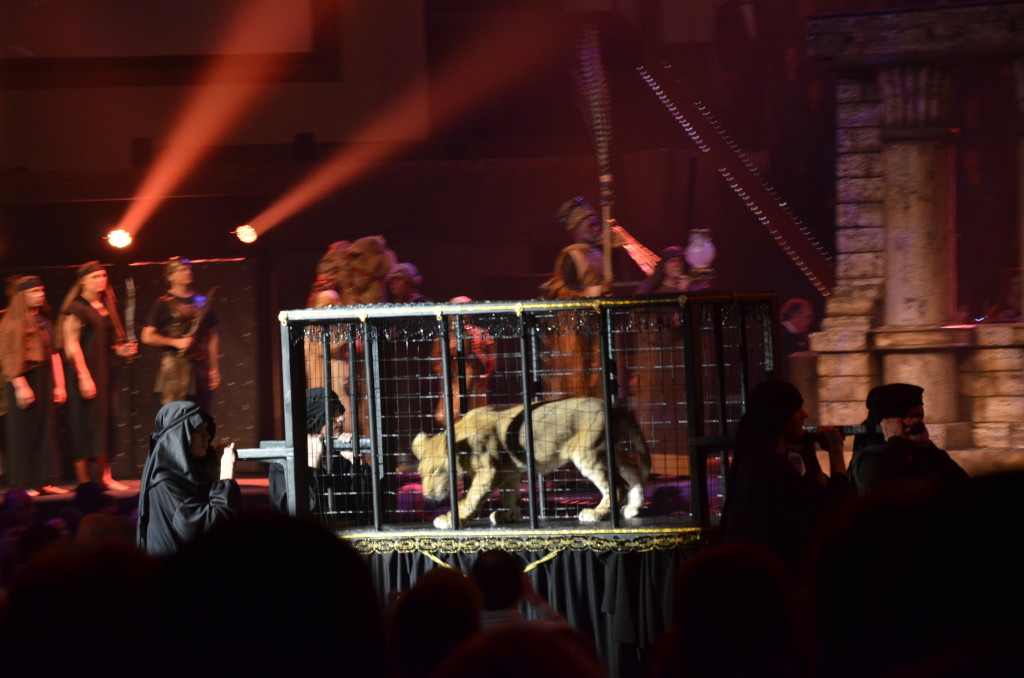 One of the wise men bowing to Jesus.  My favorite part as a kid and now.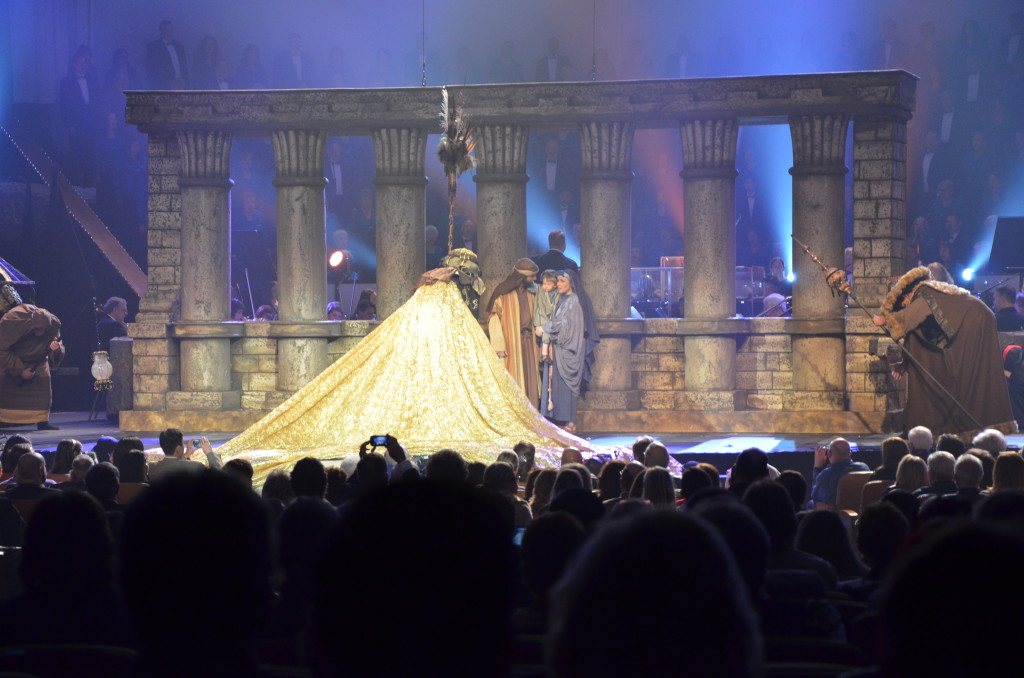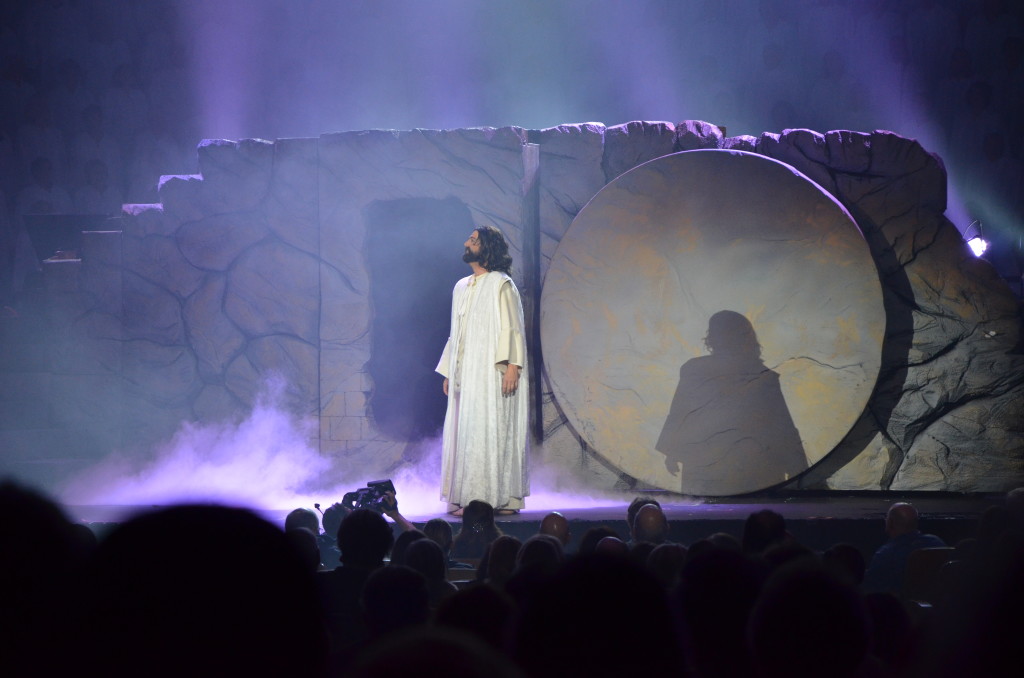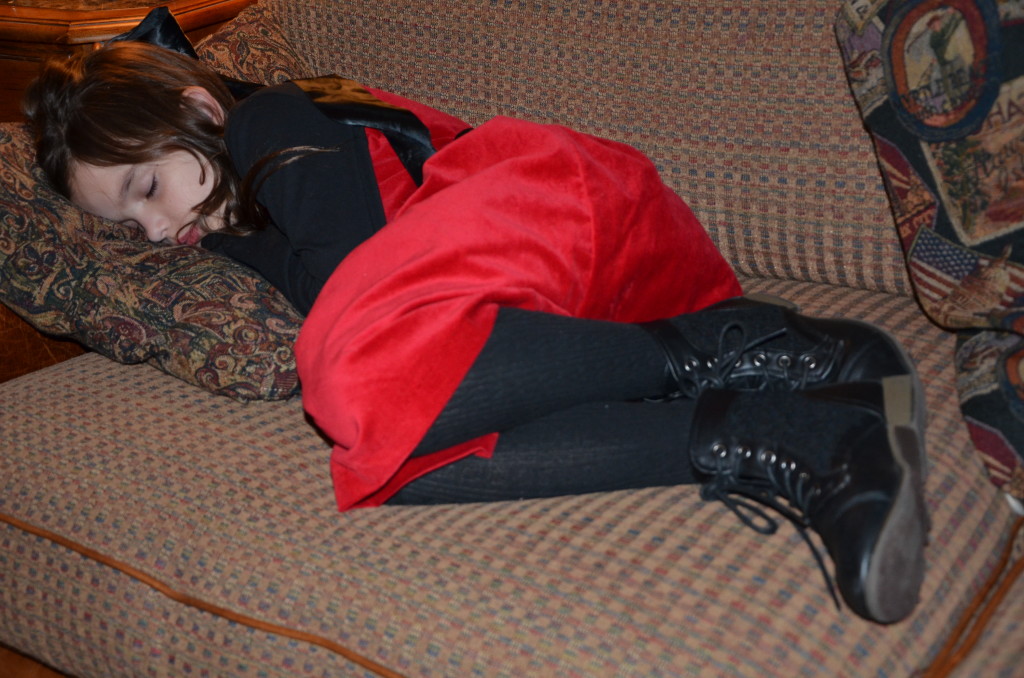 Annslee was devastated she couldn't go.  Darn strep throat.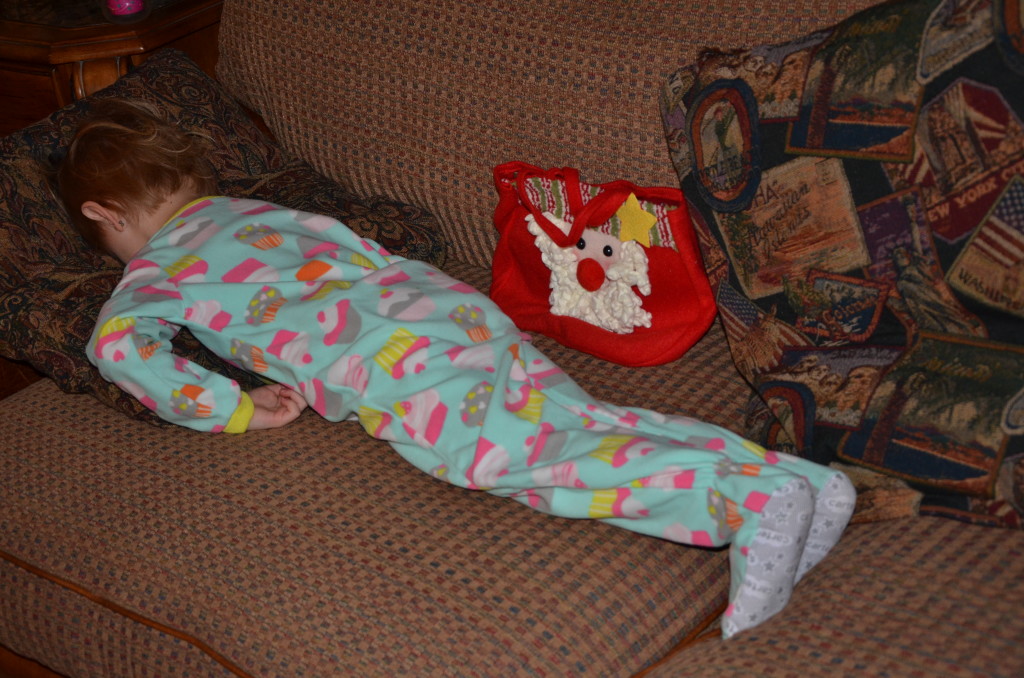 Well…I'm off to prepare for the annual North Pole party.  We are gonna have a house full of little girls…expecting an ELF sighting.  Good day.