A lot of Birthdays take place for us in the Fall.  And if there's one thing I know for sure…it's that Birthdays should be properly celebrated.  It is possible though…that my stamina for throwing elaborately themed Birthday parties is dwindling.  And that these days…I give myself permission to cut corners.  For example…I served store-bought cupcakes at Annslee's party last weekend.  And I didn't think twice.  Ok…maybe I thought twice.  Maybe even thirds.  But definitely not fourths.
Let me back up.  Colton started having themed Birthday parties at age 2.  Which was really ridiculous when you think about it…due to the fact that he had one friend.  We lived in Clemson and we went to a college church.  So…his "guitar" themed birthday party consisted of all of our friends and his one.  We had live music and everything.  Ok…so it was just one guy and a mandolin (Colt's favorite instrument)…playing his favorite song (The Happy Song)…but still.
Throughout the years…we've tackled themes such as Star Wars, Space, Frogs, Dolls, Tinkerbell, Tea Party, Cooking, and countless others.  And since the apple doesn't fall far from the tree…I always made the cake myself…in the shape of whatever the theme was and decorated it with dots and stars until my hands felt like they were gonna fall off…just like my mother did for us.  I've spent hours icing stand up dolls, 3D ducks, Superman, Spiderman, Winnie-the-Pooh, rocket ships and even once turned a Teddy Bear cake pan into frog.  So…by the time Annslee came along…I was all Birthday partied out and came up with the rule that we do family parties until Kindergarten.  And she was fine with it.  However…last February (her Birthday is in October)…she stated that "next year she would be in Kindergarten and did I know what that meant????"  What it meant was that we needed to start planning her first "real" Birthday party…8 months in advance!  She's always been a kid who knows what she wants.  This party was no exception.
"I want a Room on the Broom party."
She stuck with it and what I thought would be a hard party to throw ended up being one of the easiest and one of my favorites.  And I don't even think the kids noticed the store-bought cupcakes.
Her birthday is on the 8th…but I scheduled the party for a week later so that most of the kids would hopefully have their Halloween costumes.  I remember having costume parties when I was little because my Birthday is only a week before Halloween and I loved it!  So we did a Room on the Broom costume party and hayride…complete with the story book reading, scavenger hunt for the items that the witch loses in the book, a pinata, boo mix, cupcakes, and witches brew.
In the book…the witch loses her hat; the bow from the braid down her back; her wand; and her broom snaps in two.  Throughout the story…she and her cat encounter a dog; a bird; and a frog.  If you haven't read this book…I can't recommend it enough.  It is our very favorite Halloween book.  And there is a darling video adaptation of it that I highly recommend as well.
Here are our scavenger hunt items minus the brooms.  I think Chad had already taken them out to hide.  We divided the kids into a purple team and an orange team.  We did boys vs. girls.  It worked great.  The items they were looking for were color coded with ribbons.  And Chad attached the clues to the items.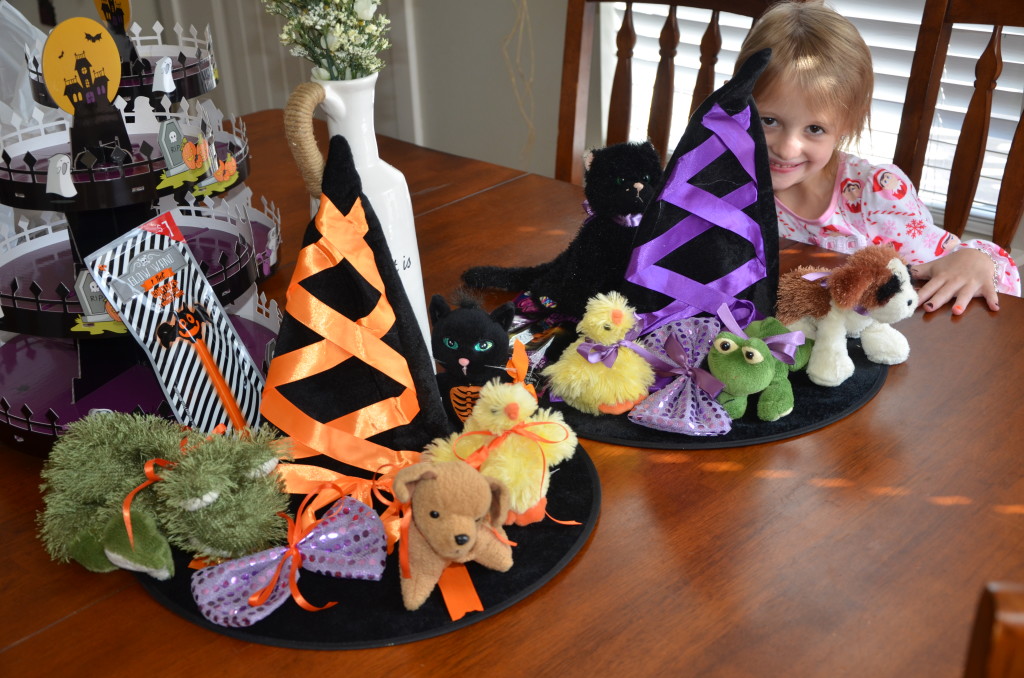 Annslee has some really adorable friends!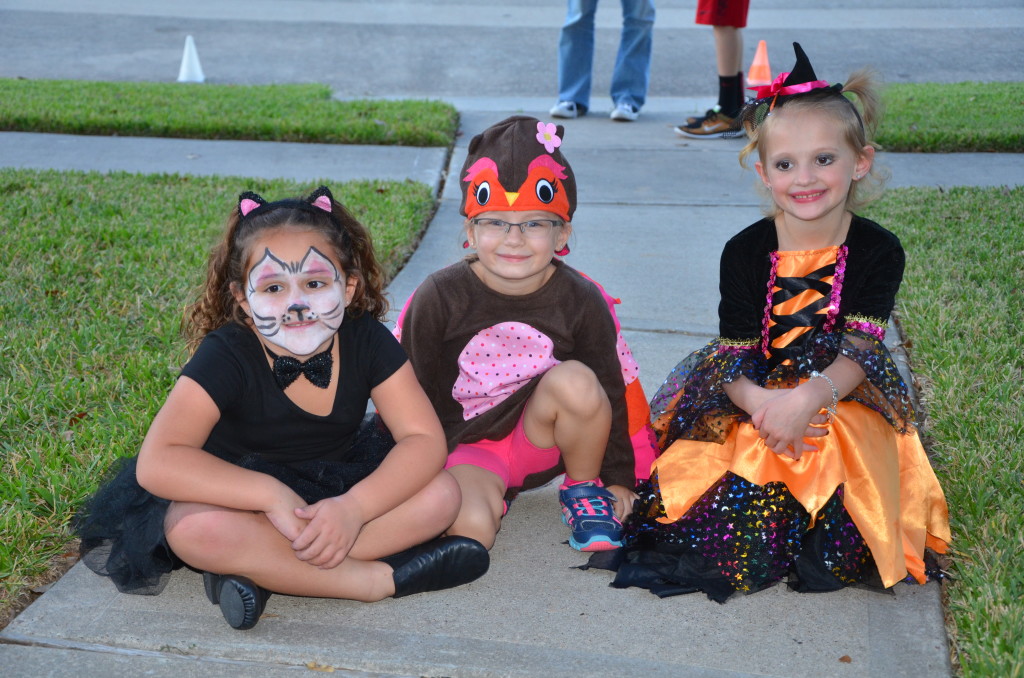 Sweet kitty.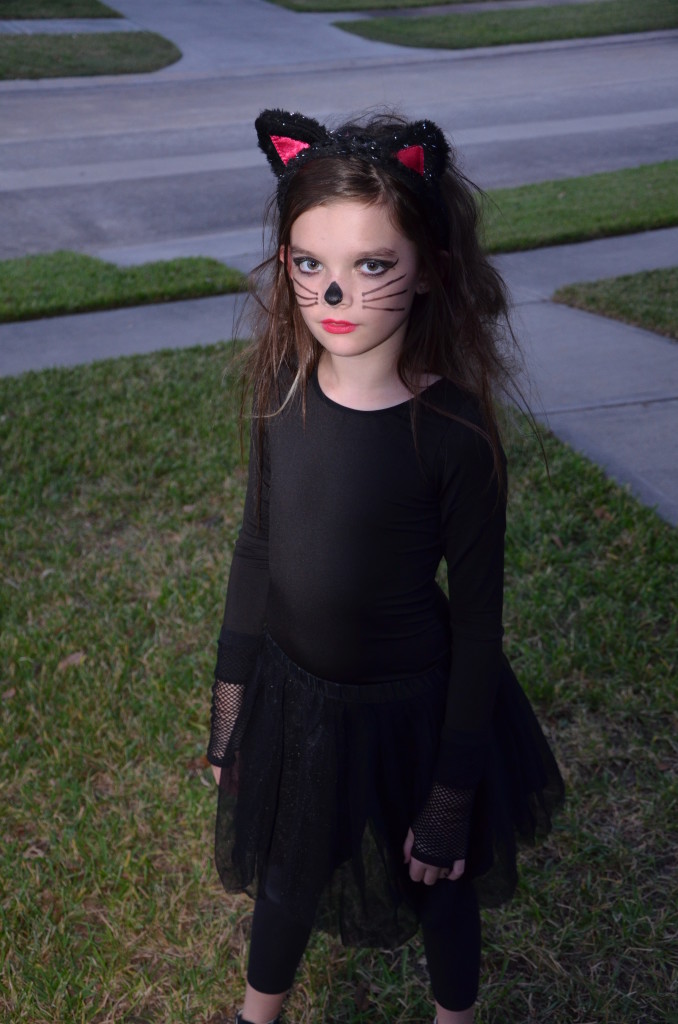 Expression has never been my problem.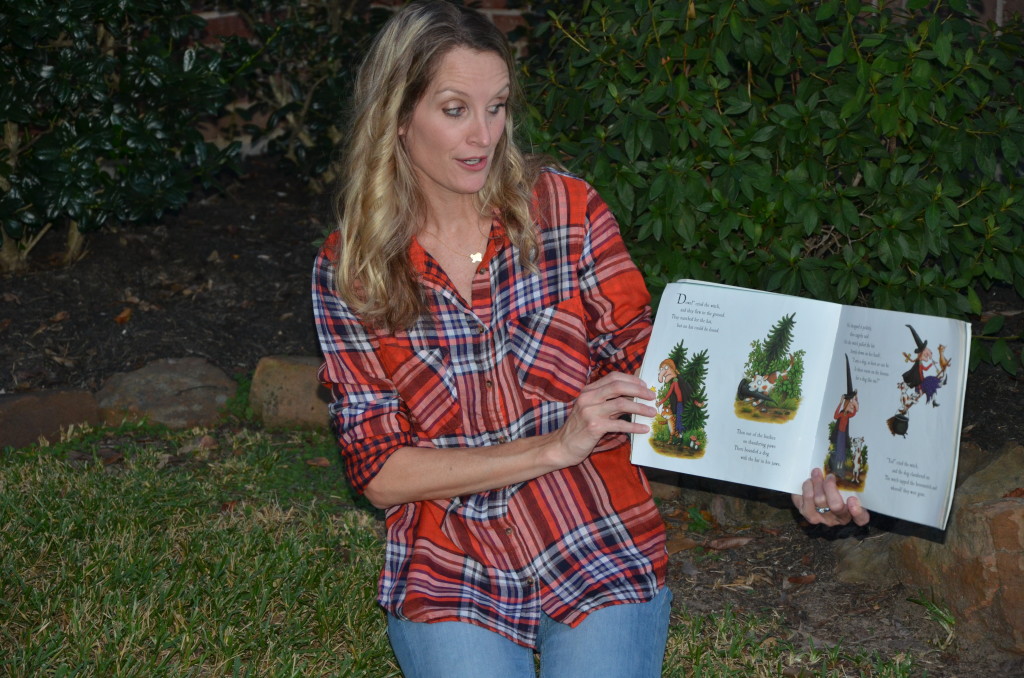 I was worried about the book holding all of their attention.  Not a problem at all!  That's how good it is!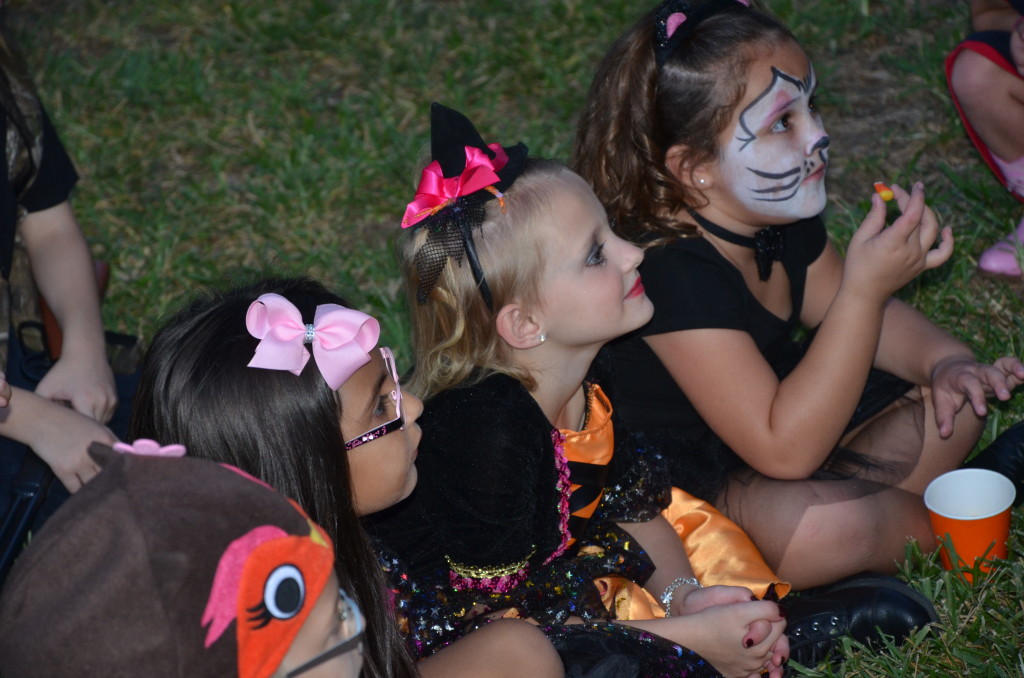 Good ole' fashioned pinata.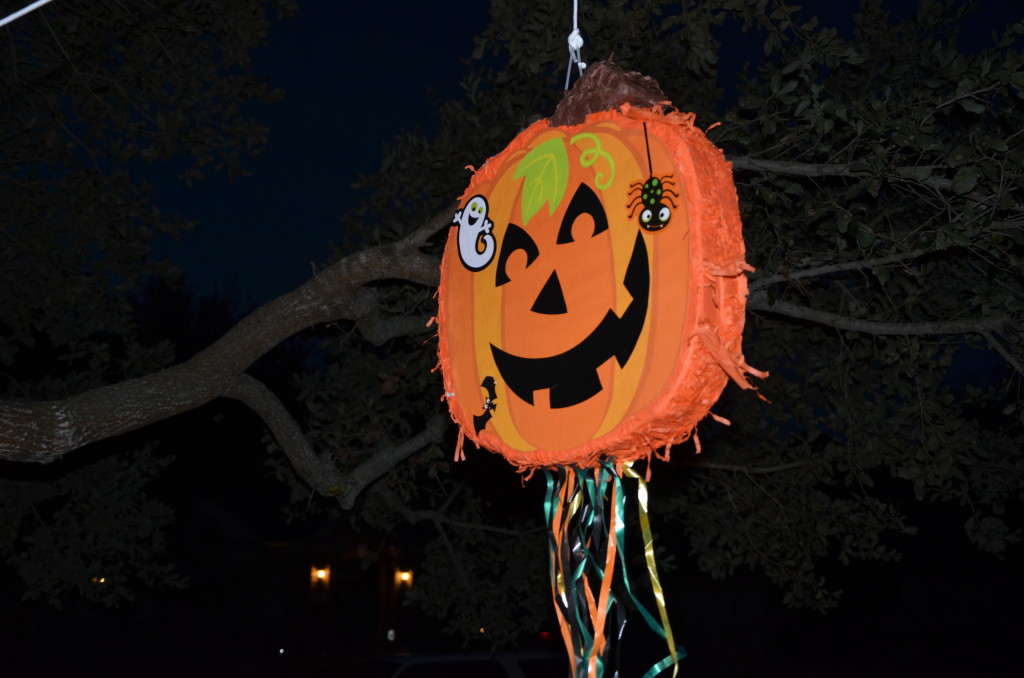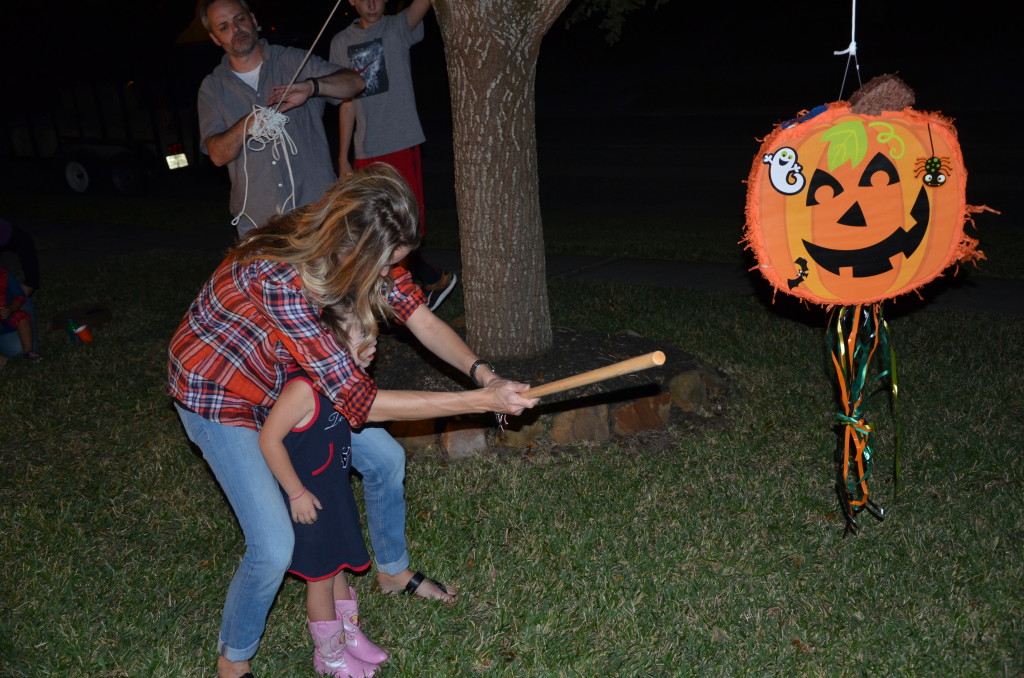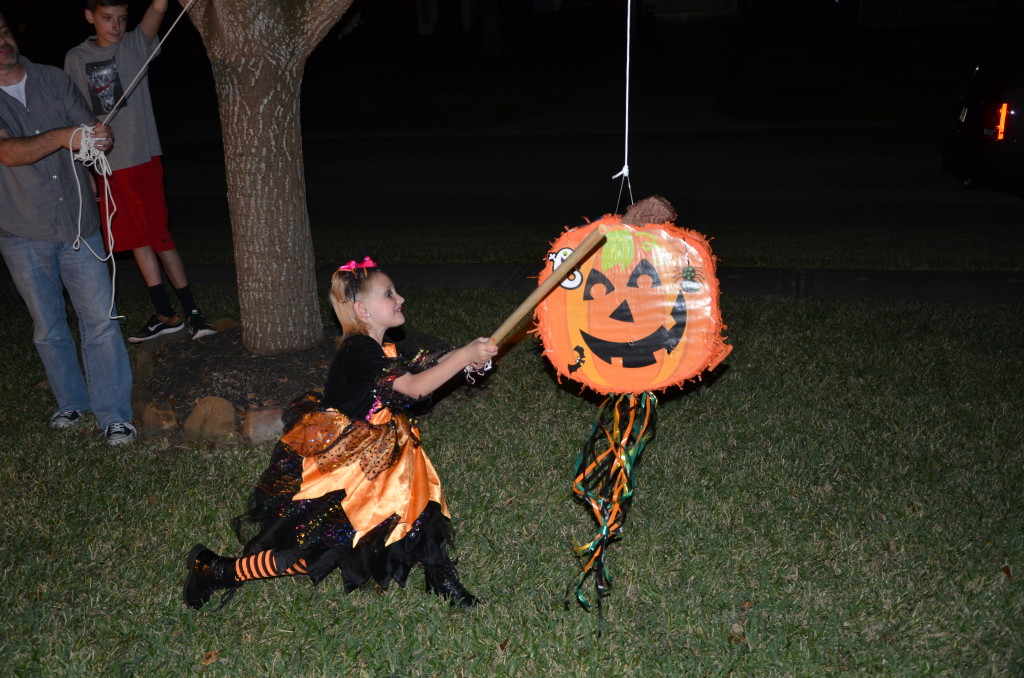 My mother did the whole "dry ice witches brew" thing for one of my Birthday parties when I was about Annslee's age and I still remember how magical it was.  So this was the perfect time to bring it back.  Magic, indeed.  Note to self…dry ice pretty much steals the show…and takes any attention that might be given to store bought cupcakes and captivates the heck out of it.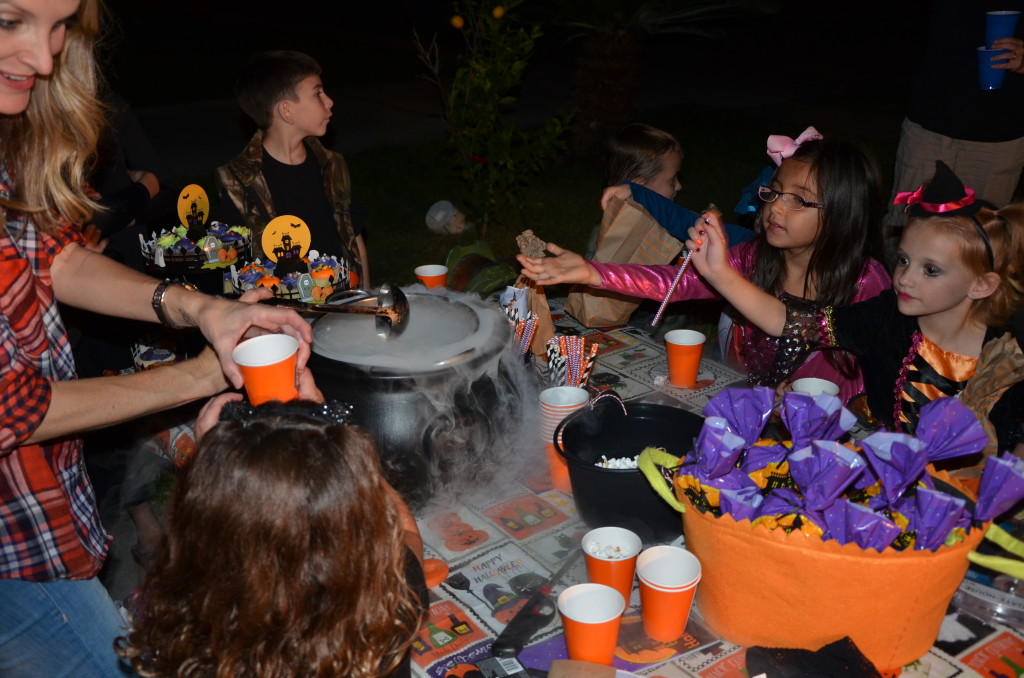 6.  How?  Too fast.  And all that other "they're growing up too fast" stuff.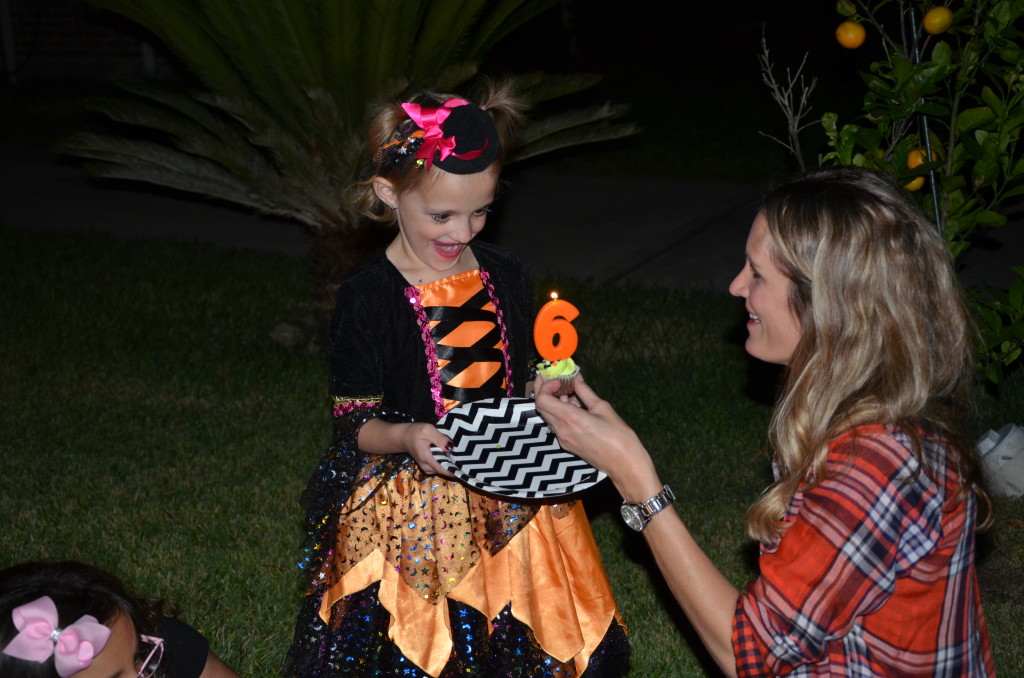 Little girl friendships and the pictures they color for each other with names that they worked so hard to spell with letters that they worked so hard to form are the best!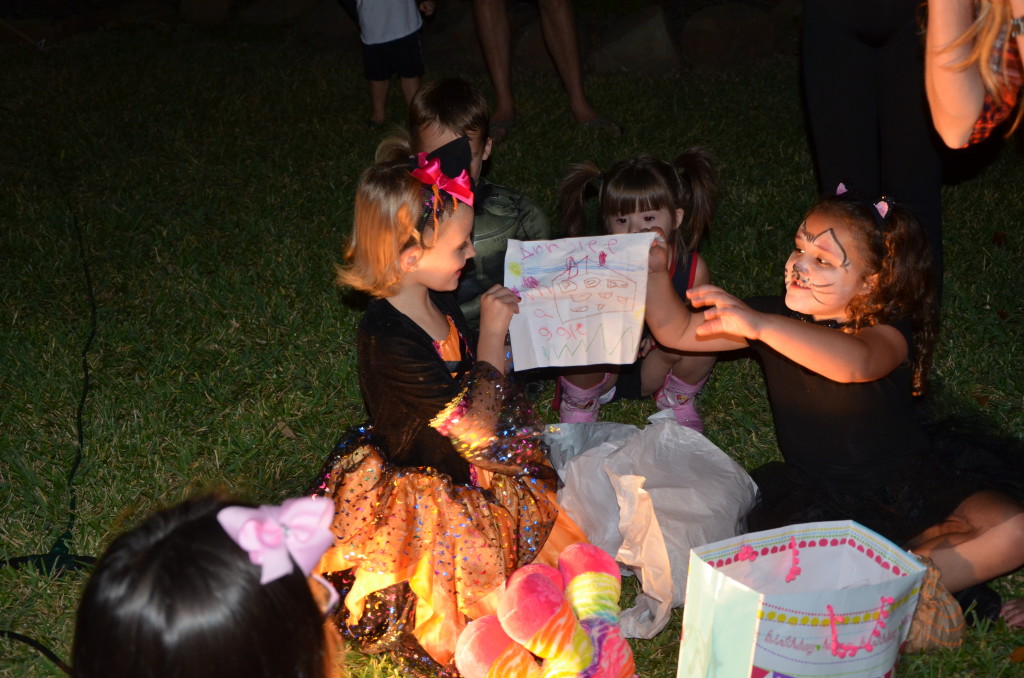 UK always delivers for his nieces and nephews.  Plus…how cool is it that Chase put together a Marty McFly costume???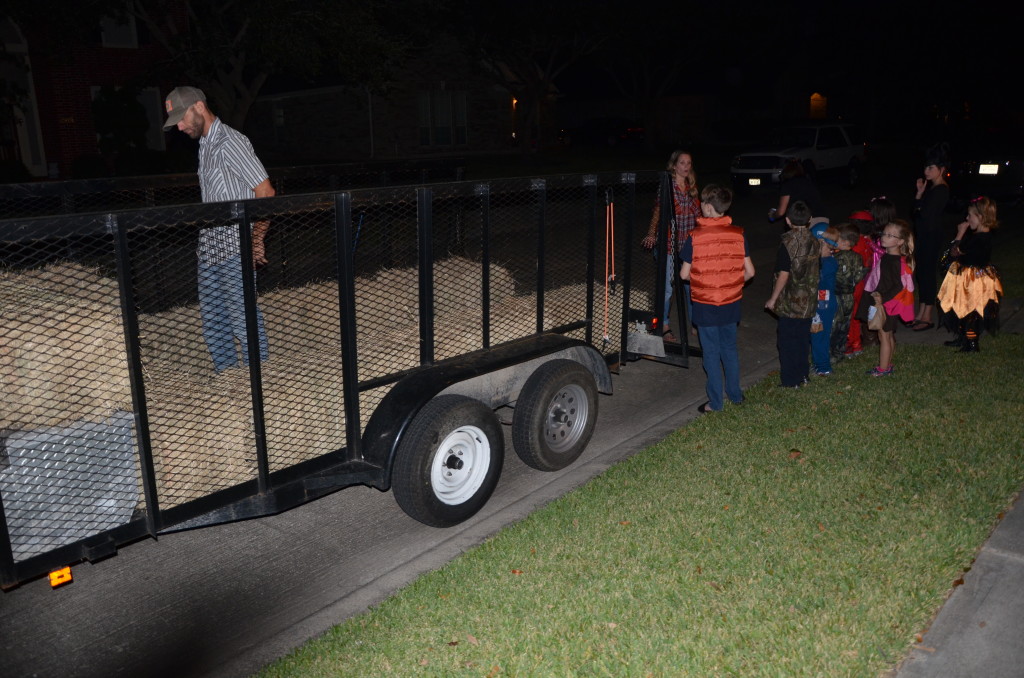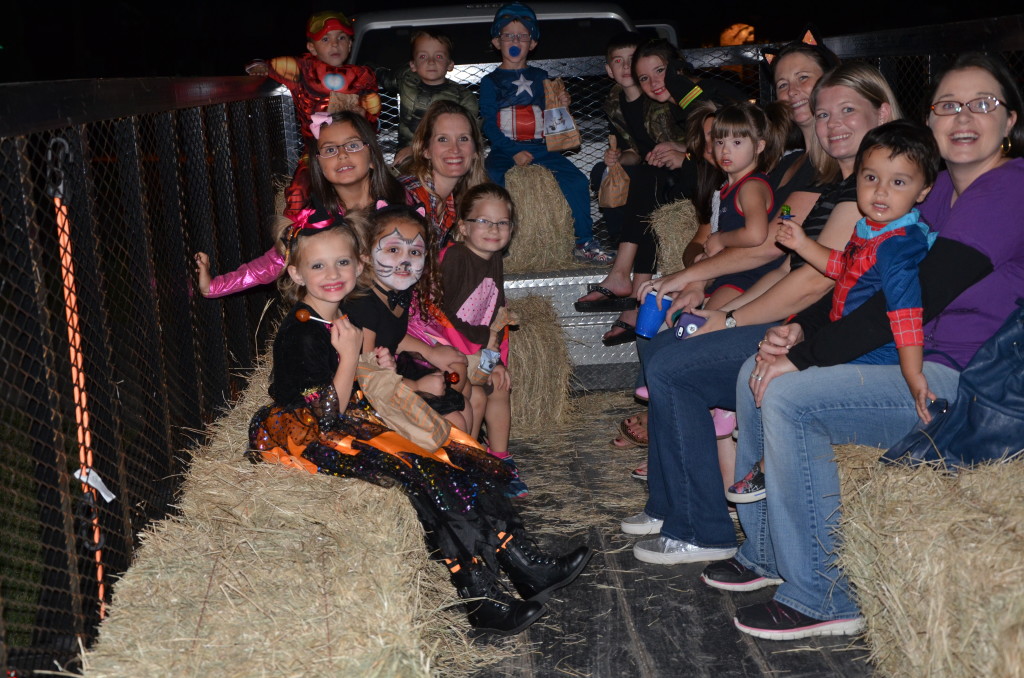 The big kids rode up front with UK.
This little puddin' cup had a night to remember.  The images from her first real Birthday party are etched in my mind like a Norman Rockwell painting.  And…quite frankly…those are my favorite.
This is how I found her after her last guest had left…and the last pinata streamer and popcorn holding cauldron had been cleaned up.  Satisfied.  Celebrated.  Smiling in her sleep.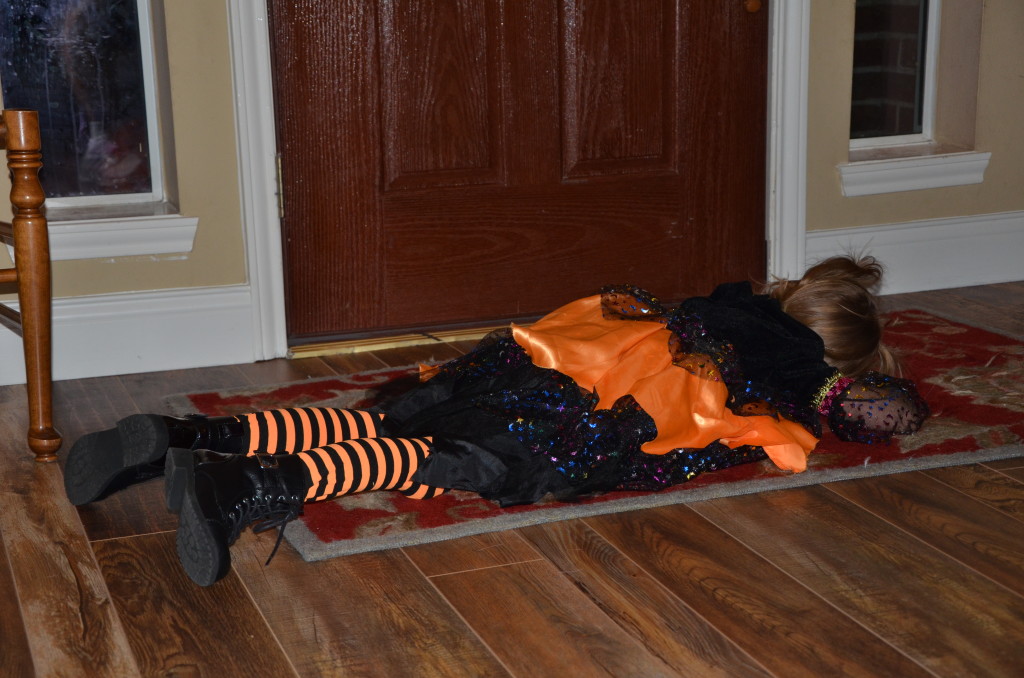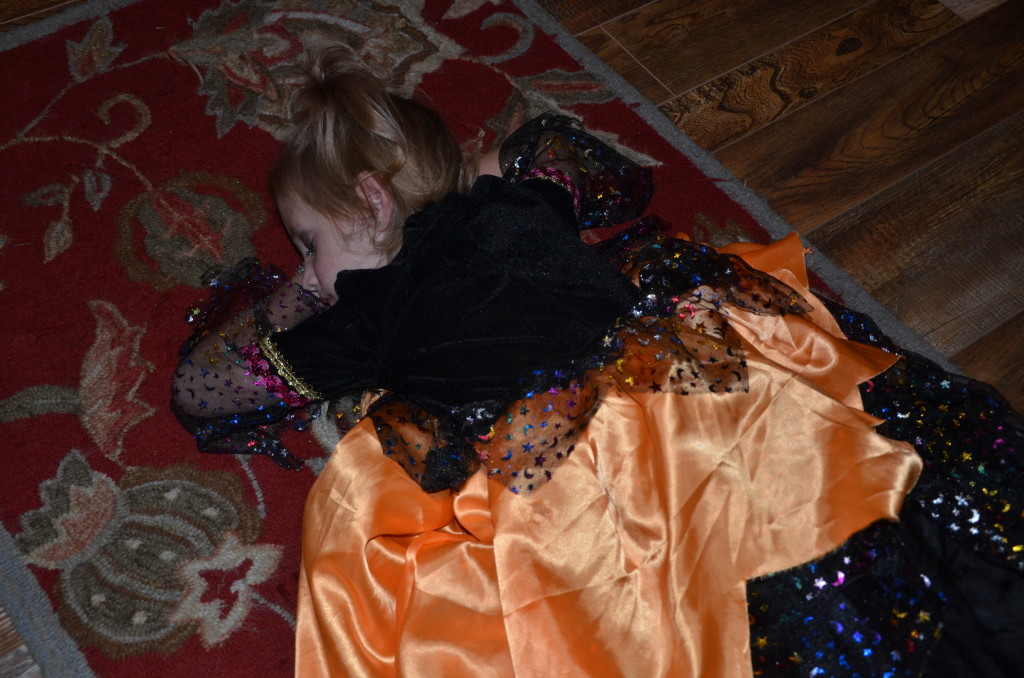 Here are some other loves we have celebrated this Fall:
UK turns 38.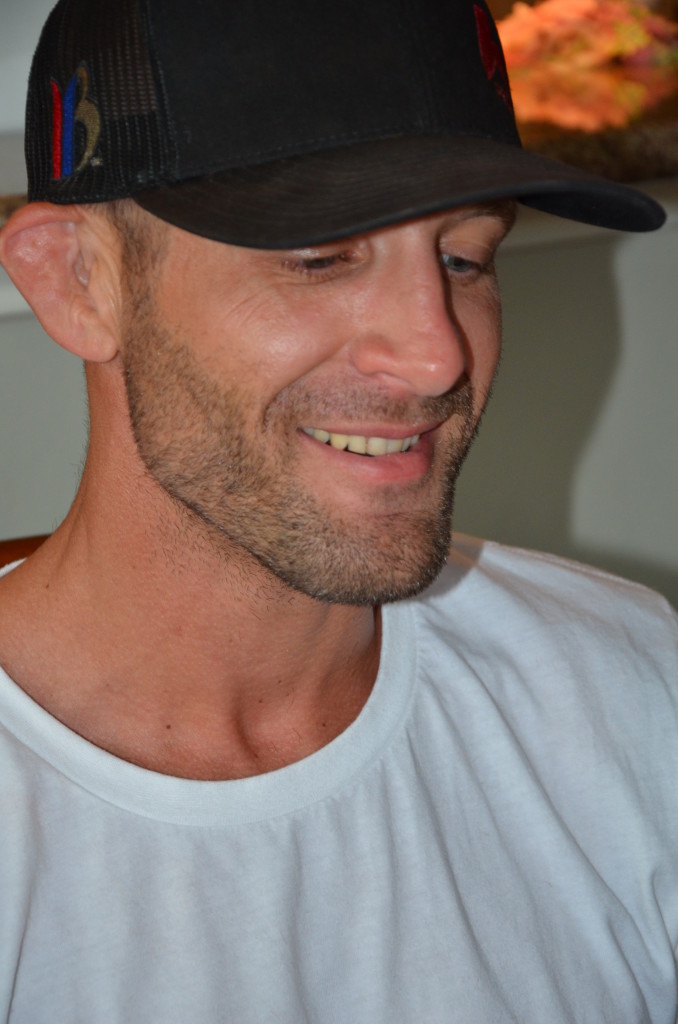 Mom made his favorite dessert from scratch.  The Blue River Bistro Cheesecake from Breckenridge Colorado!  Ever since he ate it there when we were little…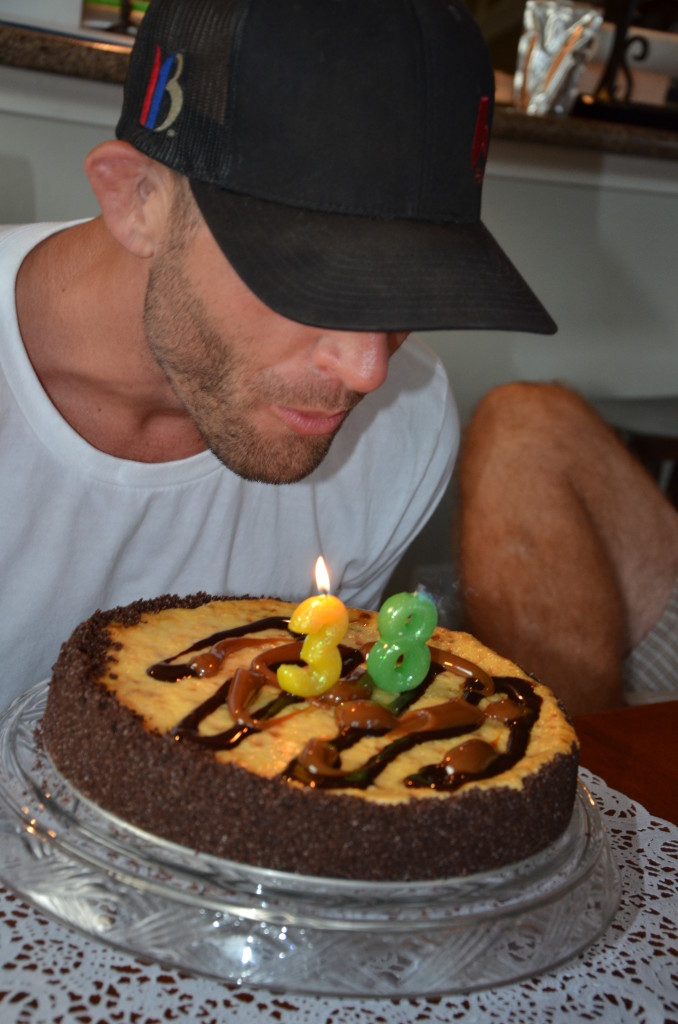 Chase became a teenager!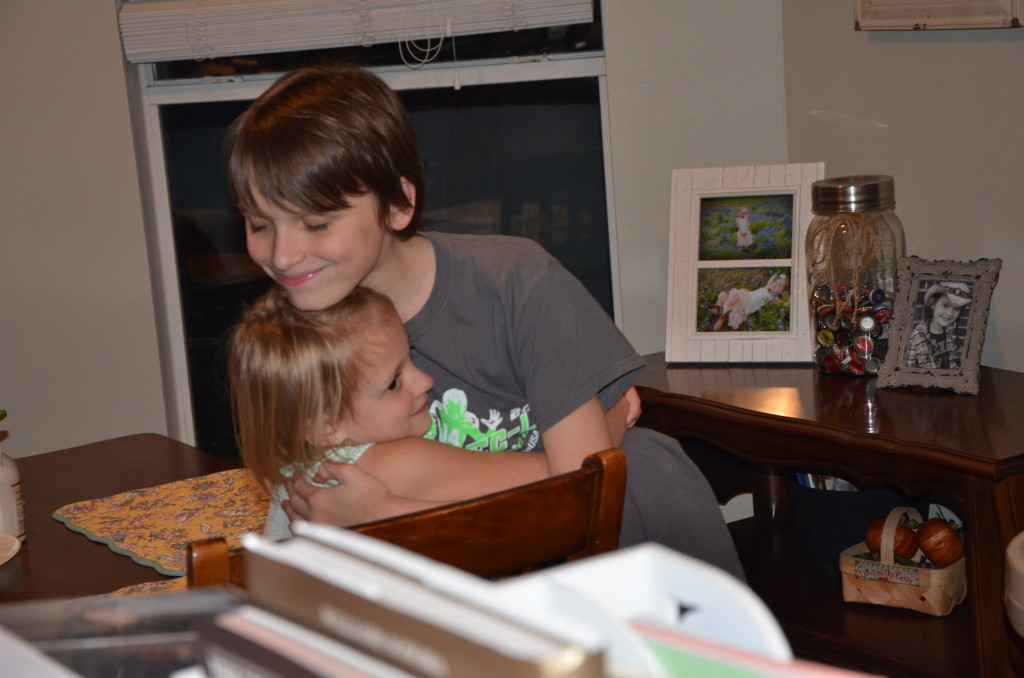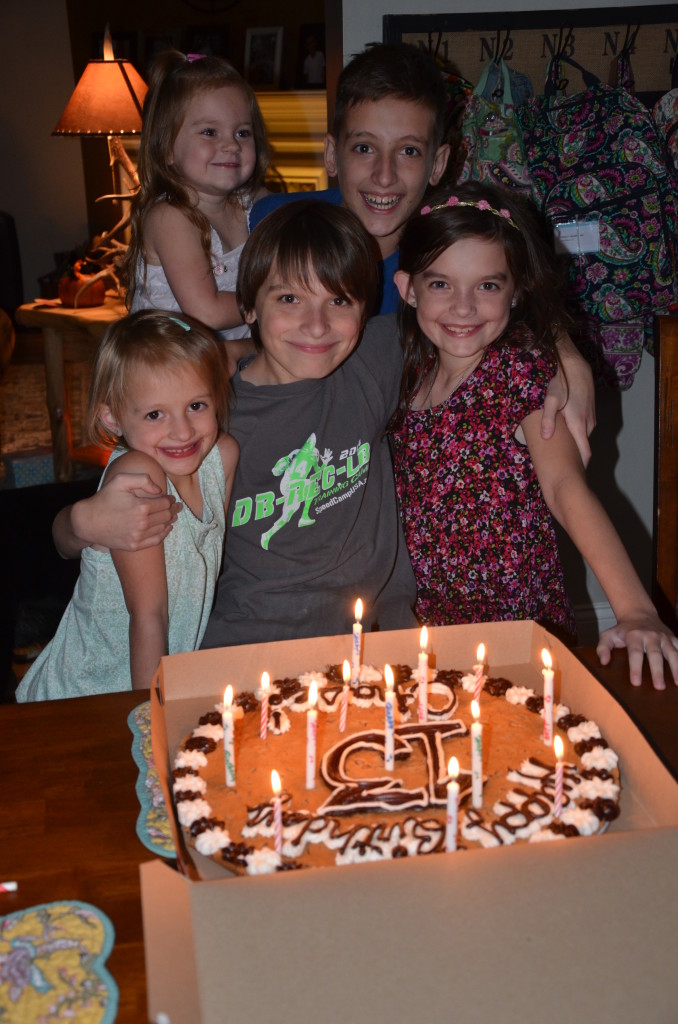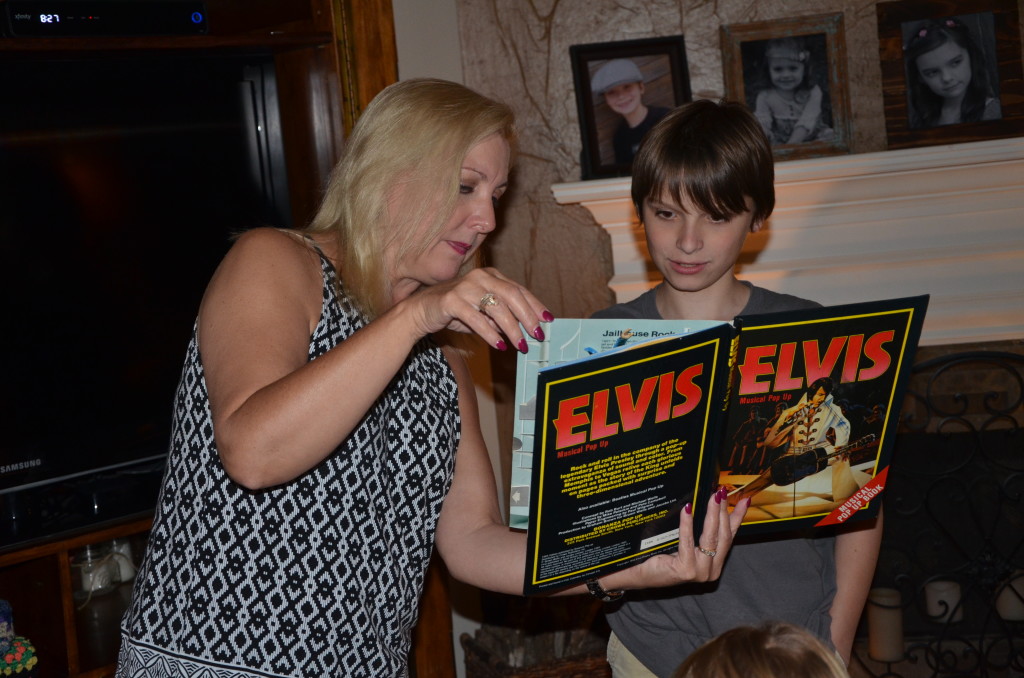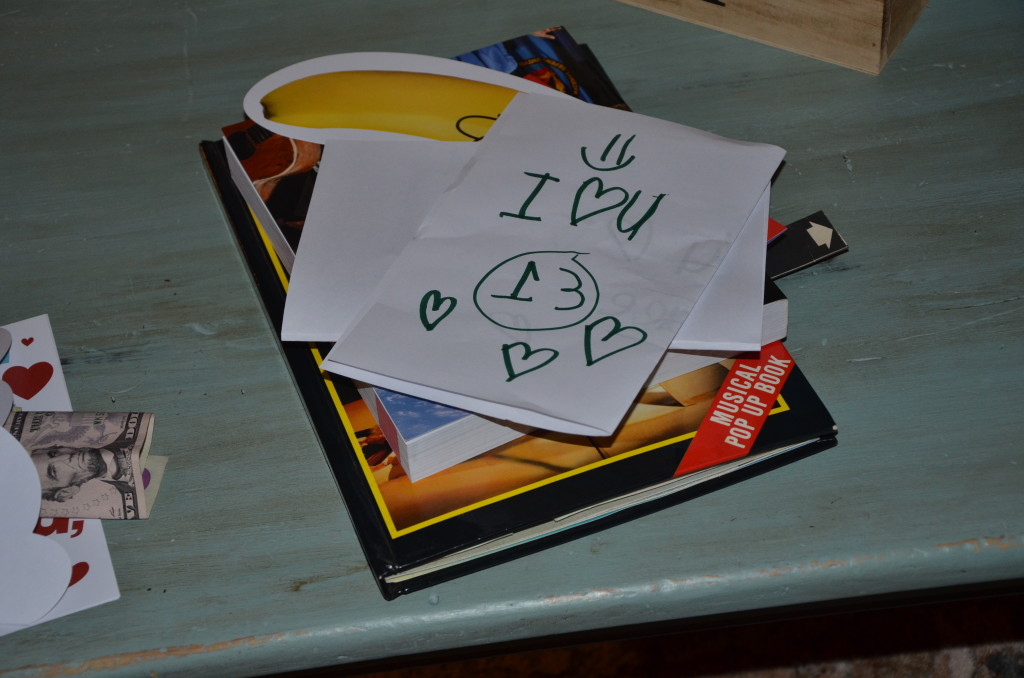 Annslee's family Birthday dinner on her actual birthday.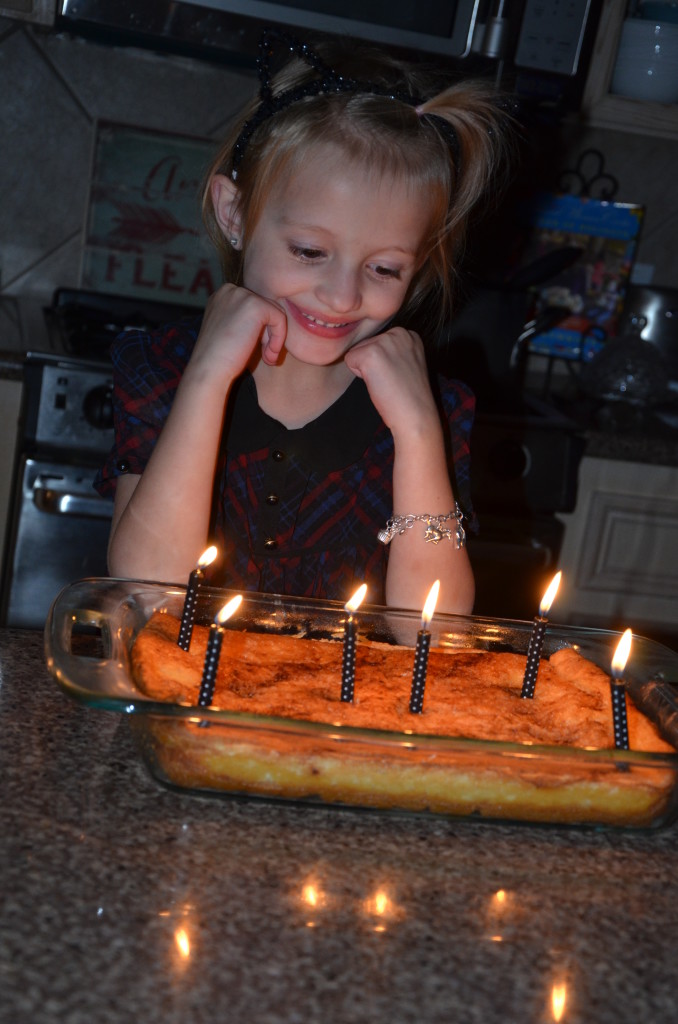 UK doesn't have things like Birthday sacks…but he makes due.  This made me so happy.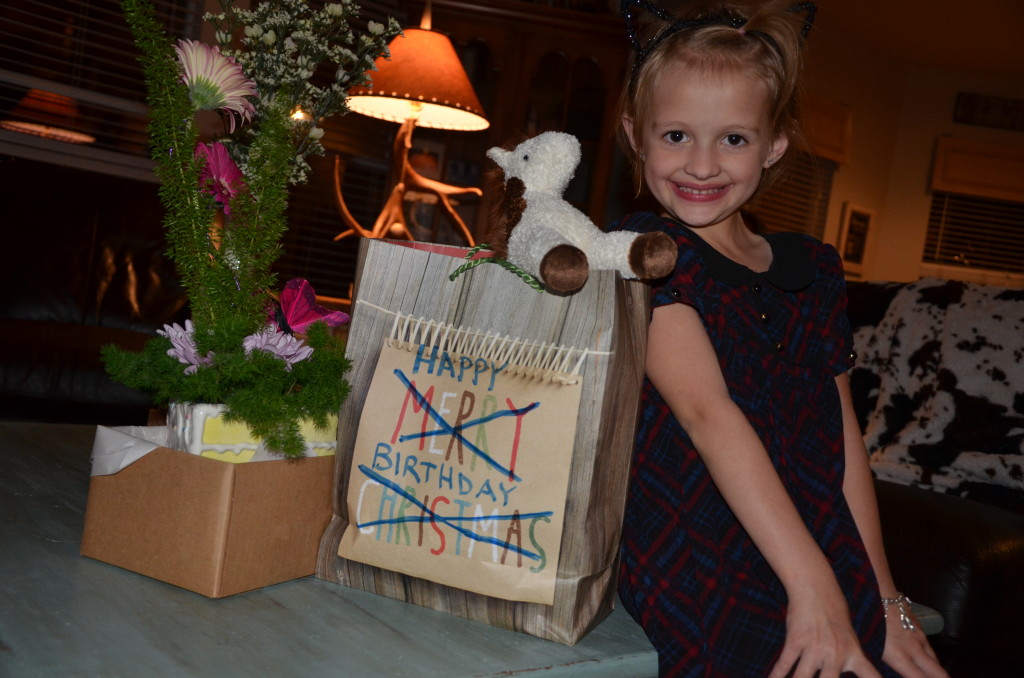 Aunt Debbie gave Annslee her old music box for her jewelry.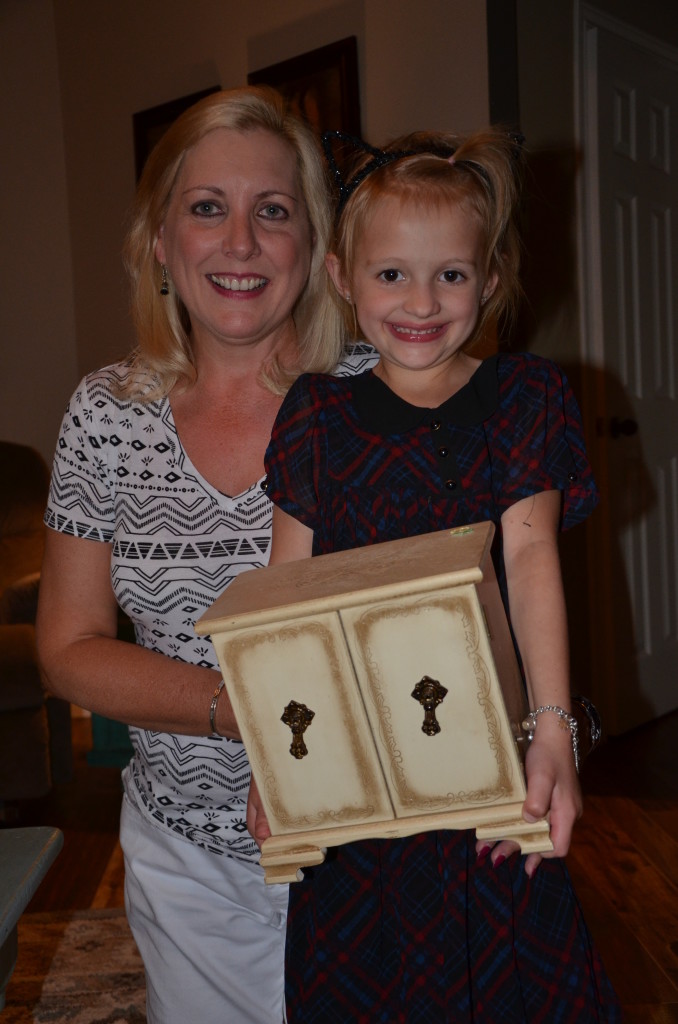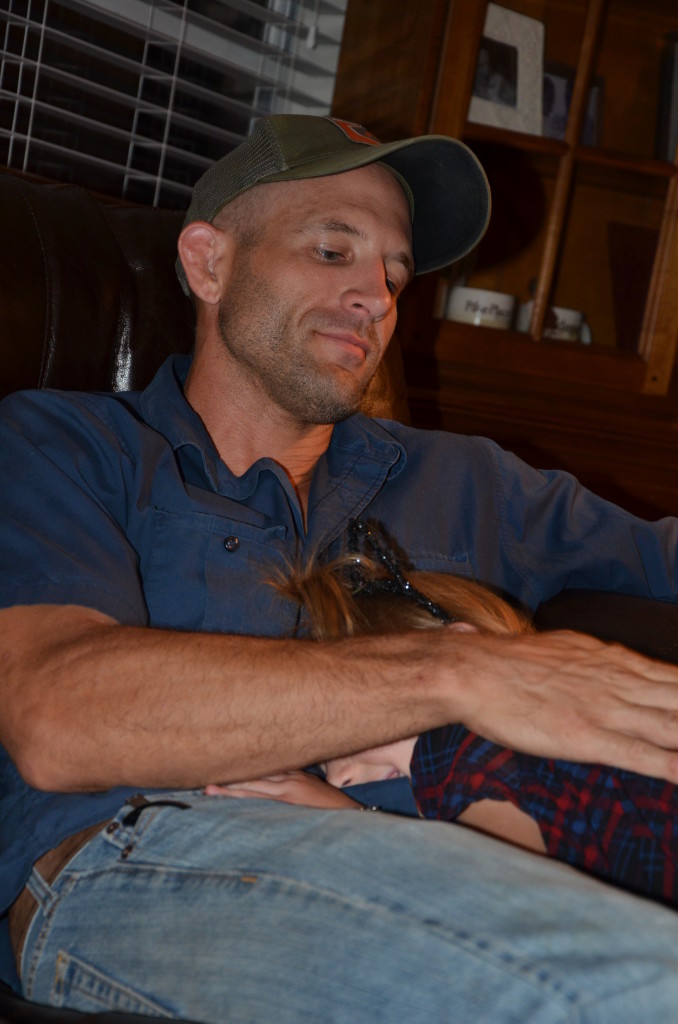 One of her great grandmother's tea cups and saucers goes great in her new room.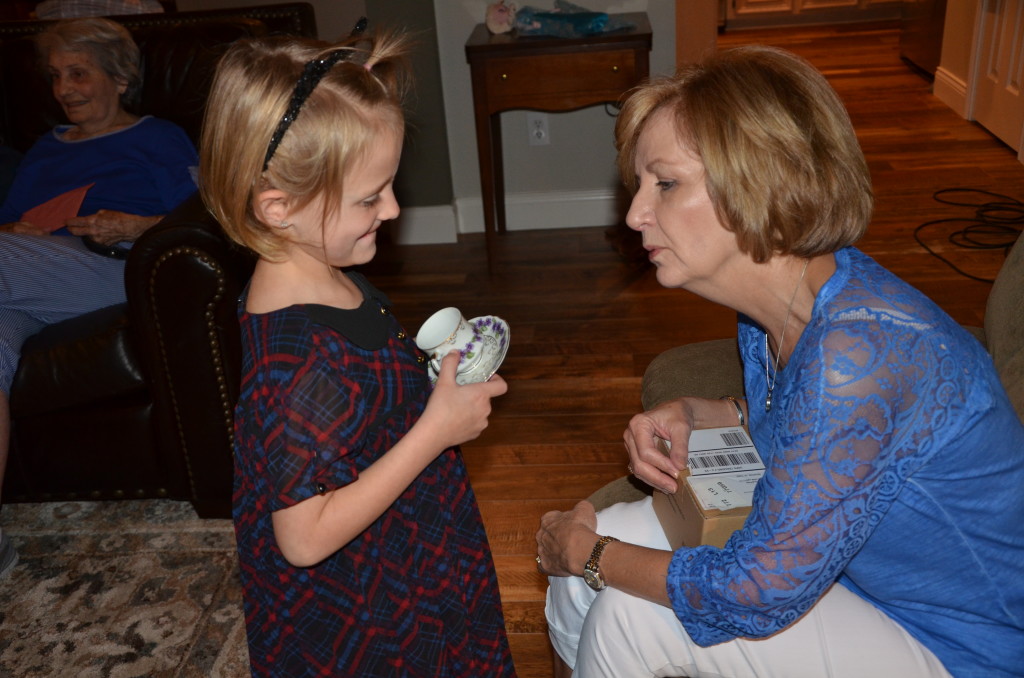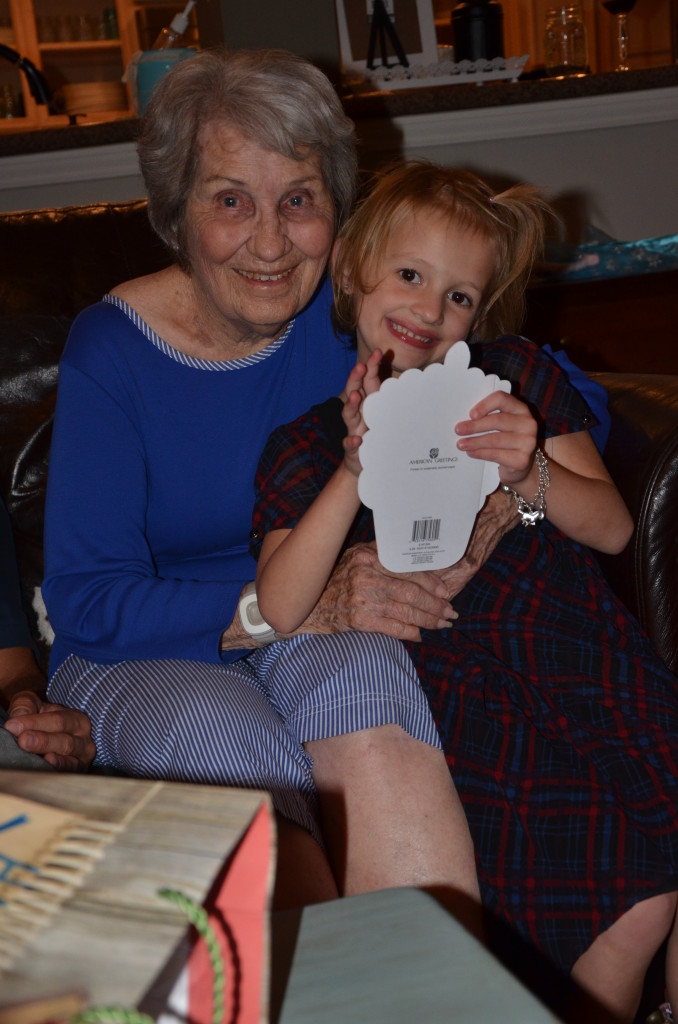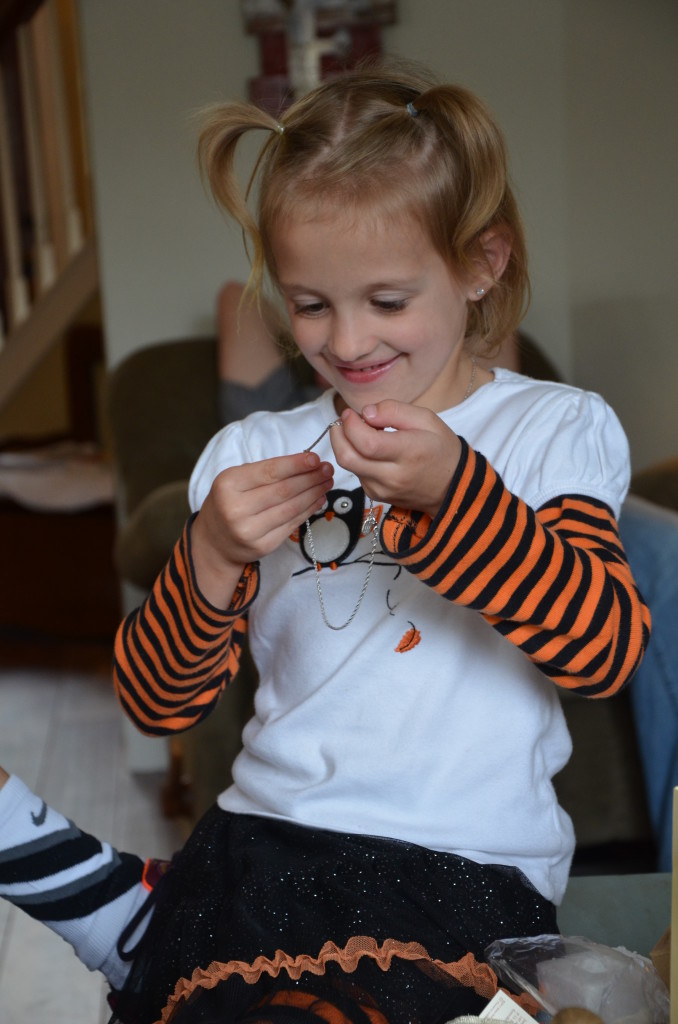 And her granna's old iphone turned itouch made her a very happy girl.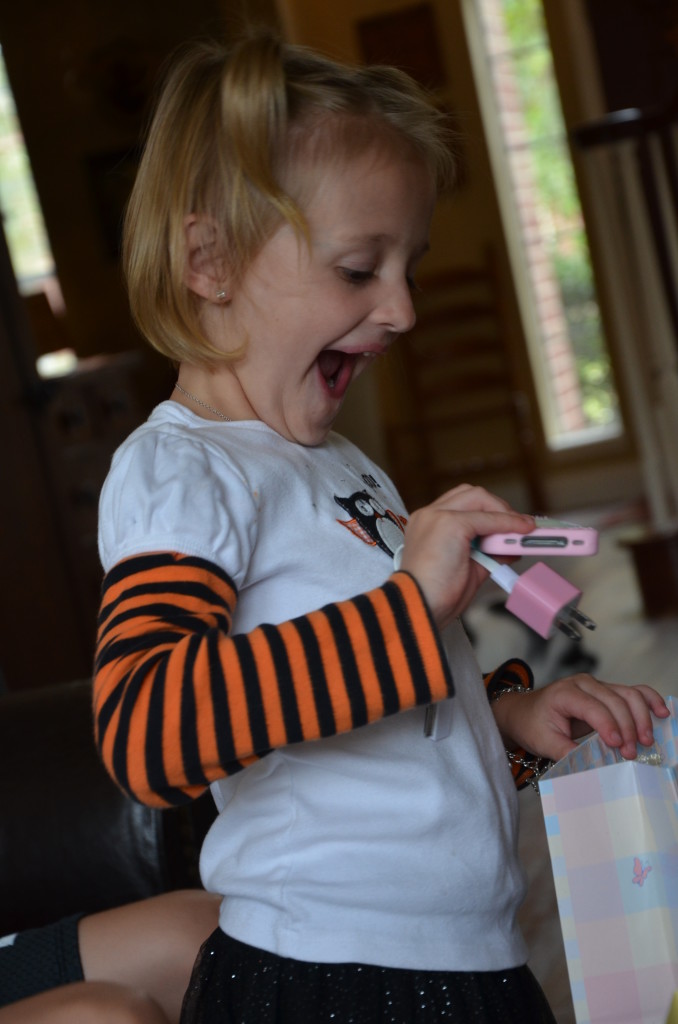 I'll end this Fall Birthday post with one of my very favorite quotes:
"I'm so glad that I live in a world where there are Octobers." -Anne of Green Gables